Voyage rolls out first driverless car at retirement community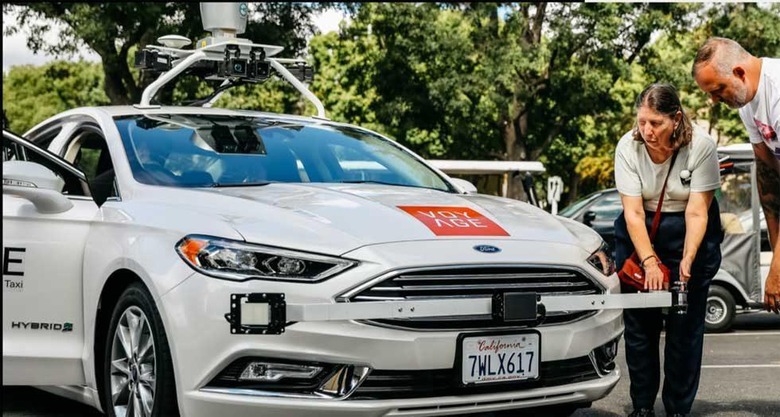 Voyage is a company that wants to bring driverless, fully autonomous taxis to market that will be "extremely affordable" to hail. In a big step towards making that goal a reality, Voyage has rolled out its first self-driving taxis at The Villages retirement community in San Jose, CA. The large community has over 4,000 residents living there.
The community also has 15 miles of roads and lots of points of interest for residents to enjoy. Voyage has three self-driving taxis on the premises and residents can summon one of them for free and travel around their community. The challenge for the driverless cars in the community include intersections, crosswalks, lanes, roundabouts, construction, pedestrians, U-turns, and lots more.
The challenging area allows the car to evolve and learn more quickly. The cars can be summoned with an app on the iPhone. Voyage says that communities like The Villages are a start, but the ultimate goal is to deploy these vehicles in cities. Voyage keeps talking about "ultra low-cost" for its rides, but there is no indication of how much a ride will cost.
As the vehicles learn to handle obstacles encountered in The Villages, the cars will come closer to being able to launch in larger areas. Autonomous vehicles are a boon to many people, but particularly the elderly and visually impaired who might not be able to drive themselves.
For people like this the key to mobility and freedom is an autonomous vehicle. This allows visually impaired people to get around on their schedule rather than a caregivers or a family member's schedule.
SOURCE: Voyage