Vorson Bookmark 2500mAh Portable Battery Is Slim, Colorful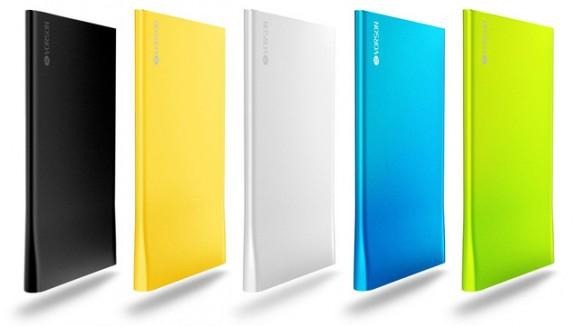 Vorson, maker of all sorts of portable and professional batteries for a variety of gadgets, has introduced its latest offering: the Bookmark, said to be the thinnest backup battery ever. As its name suggests (and title confirms), the Bookmark is roughly shaped like a bookmark, and, while not as thin, is still slim enough to be tucked away in a pocket or sleeve. Adding to the features is a touch-activated functionality.
The Bookmark is a 2500mAh lithium-ion battery available in four different colors, featured above, with touch-activation for the charge indicator, allowing you to see how much charge the device has left. With a 2500mAh capacity, the battery is said to allow for up to 12.5 hours of video playback. To make sure the thin design doesn't leave it vulnerable, the Bookmark is made to be shockproof, as well.
The battery works with any USB charging cable, including a micro USB cable but also supporting the iPhone and similar devices if the right adapter is used. The charge cycle life is high at 500 rounds, and the conversion efficiency is said to be higher than 85-percent. The design itself is inject-mold, and measures in at 4.7mm in thickness, with a shallow tapering from one end to the next.
In addition to the four color options is a black Bookmark, which is good for business users or those who want to match their device's color. The unit is available for purchase now from Vorson USA for $59.99 USD, and aside from its slim design, is mostly unremarkable when compared to other batteries in the same category, but a good choice for those who want something light and slim.
VIA: Gizmodo
SOURCE: Vorson