Vonage Offers Users Free Calls To Santa For Christmas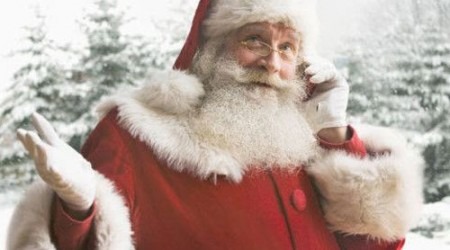 Christmas is here and if your kids are waiting to see Santa at the mall and the line is just too long Vonage has your back. You can call Santa for free if you are a Vonage customer by dialing 1-700-CALL-SANTA from a Vonage phone in your home to hear a message from the big guy himself.
The greeting isn't interactive, but after your little ones hear the message, they can leave Santa a message and tell him what they would like for Christmas. That is much better from a parent's perspective than waiting in line for an hour at the mall to have your kid sit on some old man's lap.
After the message is left, a recorded message will be sent to the account holders email so they will know that the little ones want for Christmas. If your kids are anything like mine, they have been telling you what they want for Christmas since September. The attachment can be downloaded and sent to other family members. The same number will let the kids track Santa on Christmas Eve.