Volvorii e-ink shoe is customizable via a smartphone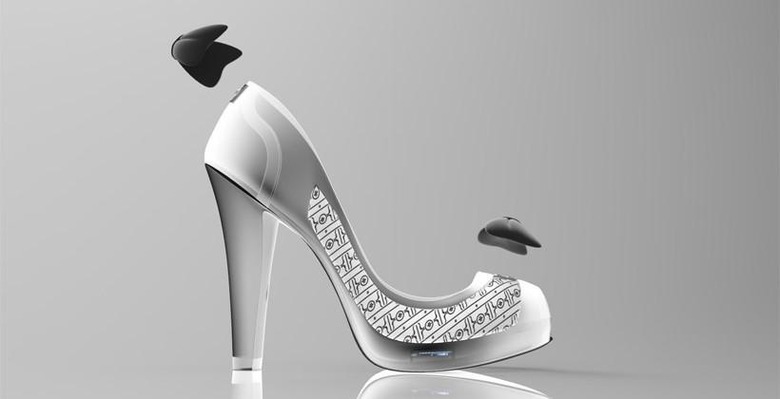 Many guys are like me, we have one pair of sneakers, brown dress shoes, and black dress shoes. That is all we need. Most women have a plethora of shoes because they have to match every outfit they own. A new shoe has turned up on Indiegogo for women that will help you to whittle down the number of pairs you need to match all of your outfits.
The shoe is called the Volvorii and it has a flexible electronic paper display, Bluetooth LE module, and a battery with wireless charging inside. What all that tech allows you to do is change the color of the shoe between white, black, or shades in between via your smartphone.
You can change the shoe to solid colors or even make it show a pattern if you want. As you can tell in the images, this is a high heel shoe and it has accessory anchors on the back and front to attach bows or other items. The cool thing about this shoe is that since you can control the colors, it can match more outfits with one product.
The Indiegogo campaign is seeking $50,000 and has raised only $919 so far with 25 days to go. Four early bird specials left will get you a pair of the smart shoes for $149. After those are gone, the next ten pair will go for $199 before the price stays at $249 on Indiegogo. Shipping is expected in December.
SOURCE: Indiegogo