Volvo lets PostNord deliver Christmas Gifts to your car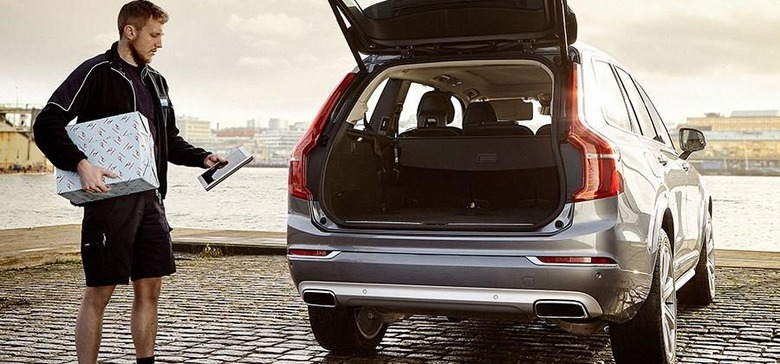 Volvo has announced a deal with a company called PostNord, a logistics supplier in the Nordic region, and Lekmer.com an online toy and baby goods store in the Nordic region. The deal is also good or Mat.se, a Swedish online grocery store, and will allow buyers to make purchases this Christmas season and have the items delivered to their car.Volvo in-care delivery works by using a digital key that gives the delivery firm one-time access to a Volvo vehicle. The car owner would just buy the items, online and receive notification that they are delivered to their car.
Volvo in-car delivery is currently only available for Volvo owners in Gothenburg that subscribe to the Volvo on Call service. It will be rolled out to other locations in Sweden and other countries in the future. Volvo also says that more companies will be participating with the delivery service in the future.
To use in-car delivery, buyers have to choose that delivery option at checkout. It's unclear is in-car delivery carries a premium over normal shipping. Some drivers may be concerned that even with offering only onetime access to your car; the delivery driver would still have complete access to your car. The potential to expose other valuables left in the car is certainly there.
SOURCE: Volvo