Volvo Concept 26 Shows Autonomous Can be Pretty, too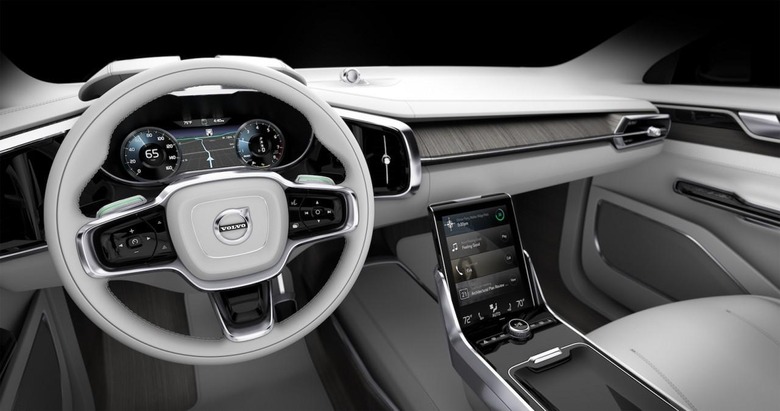 The Volvo Concept 26 has just debuted at the LA Auto Show, and the interior concept highlights a striking vision of what autonomous driving could look like. Not bothering with an actual exterior, the idea here is to ruminate on what one might do if you suddenly had free time.
There are three drive modes, including the aptly-named "Drive" one, when you'd strap in old-school style and manually drive the car, much like humans have been doing for over a century. And, are doing currently.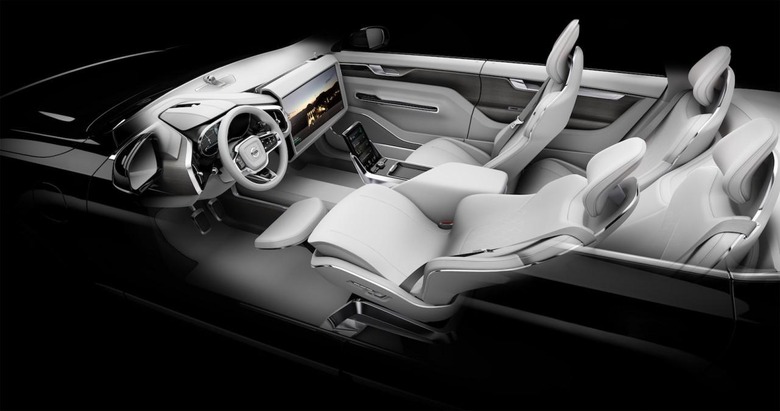 The second mode is "Create," when you'd in theory be "working on your next big project," but more likely depleting your battery scrolling Instagram, and deleting pesky emails.
The third mode is naturally our favorite, and is called "Relax." And as the interior features a new seat that reclines, boasts a handy foot rest (imagine the napping possibilities), and features a tablet.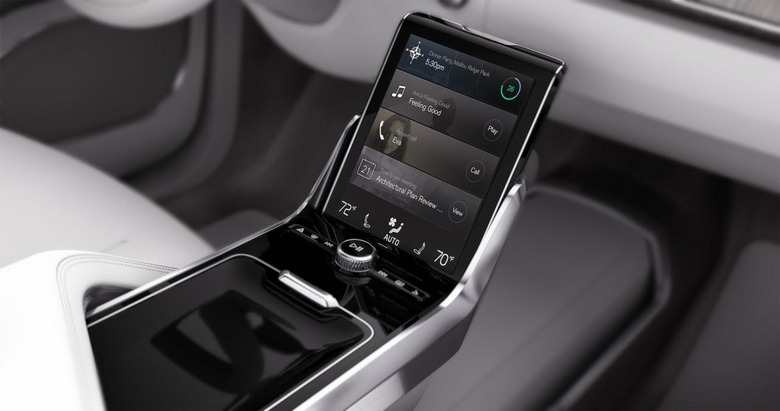 The tablet is conveniently stashed in the center console, so you can view and peruse the internet or whatever it is you do (we won't judge) while it's in the center console.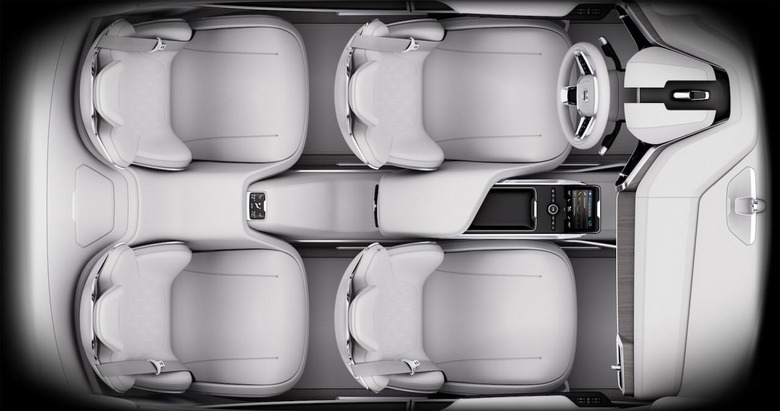 Overall, the interior is striking and clean, much like the XC90 — Volvo's flagship SUV is currently a World Car of the Year contender, in the luxury category. As such, we'd expect nothing less of Swedish automaker's future cars.