Volvo cars and trucks to share live vehicle data for safety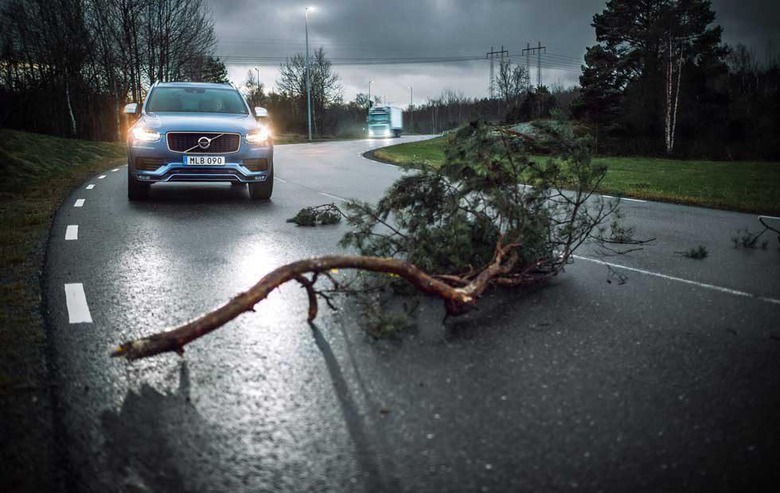 Volvo has announced that Volvo Cars and Volvo Trucks will share real-time data to help expand the connected safety technology Volvo is famous for. The data sharing will use a cloud-based system to allow the vehicles to communicate with each other and alert drivers of hazards nearby. This marks the first time that Volvo Cars will share safety-related data with another company (Volvo Trucks is a different company).
The collaboration between Volvo Cars and Volvo Trucks is the first step in what the companies call achieving a "critical mass" of connected vehicles aiming for a significant impact on overall traffic systems. Starting this year, the two firms will share live and anonymized data between select Volvo trucks sold in Sweden and Norway with its hazard-alert system and Volvo cars that are equipped with the Hazard Lite Alert system.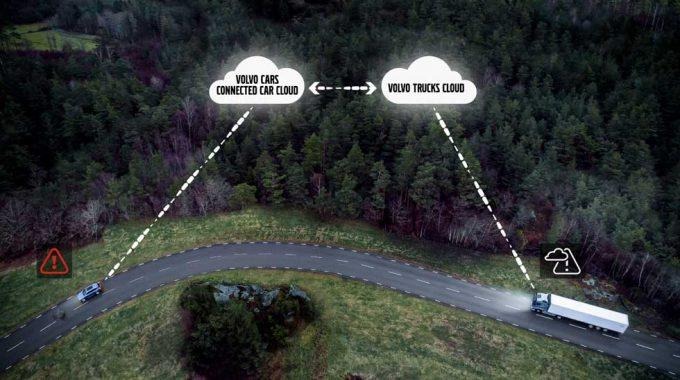 The Hazard Lite Alert technology is a first in the automotive industry and when any equipped Volvo turns on its hazard lights, nearby Volvo cars are alerted. The idea is to help drivers avoid an accident. That system has been offered in Volvo cars in Sweden and Norway since 2016, there it is standard on all 90 and 60 series cars and the XC40.
Select Volvo Trucks fleet big rigs can identify more potential hazards. Volvo says that its vehicles are a significant portion of new vehicle registrations in the Sweden and Norway region.
Volvo says that the anonymized, validated and aggregated data that it collects, and shares will comply with the General Data Protection Regulation launching in the EU this year. There is no word on when or if the similar tech will roll out in other regions.
SOURCE: Volvo