Volkswagen Golf race car concept unveiled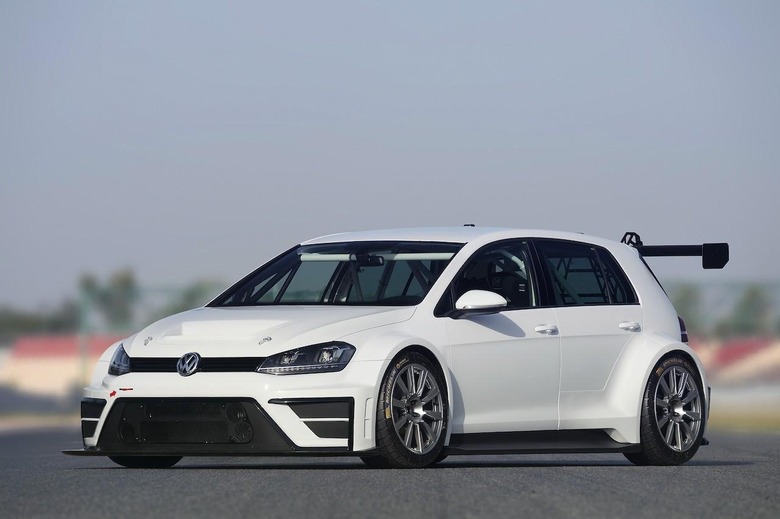 Today Volkswagen introduced a new race car concept based on the seventh generation of its Golf car model. The car is a low riding hatchback with 330 hp via a turbo charged 2.0 liter direct fuel injection engine, the same engine found in the Golf R model. This concept car was made to test out a potential future customer racing project that the automaker may initiate next year. Through a partnership this new race car will be tested at the Red Bull Ring during the Touringcar Racer International Series.
Says the auto maker, it has the Liqui Moly Team as a cooperation partner, and they'll be running two of the concept cars during TCR's eighth round. The testing is being done to see whether Volkswagen will proceed with this as a customer racing project next year.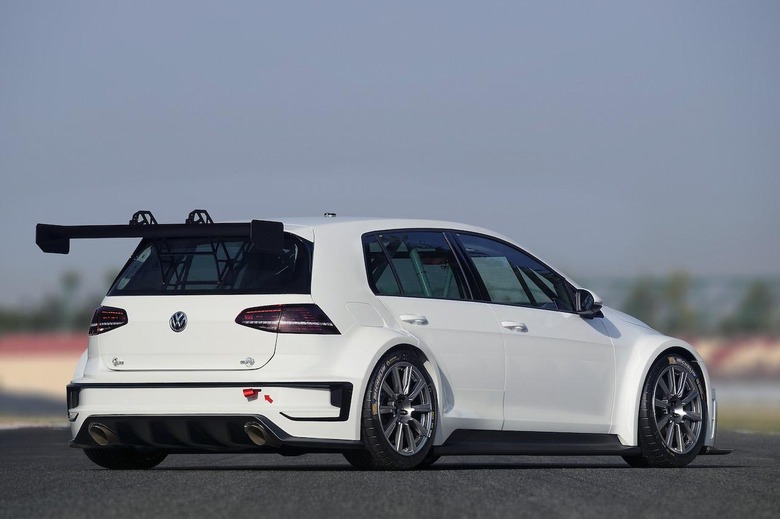 The new Golf concept race car features 18 inch racing rims, and the chassis has been expanded to be about 40 cm wider than what you get with the regular production Golf model. As can be seen from the photos, the Golf concept race car features some design tweaks that improve its ability as a race car.
There's a front splitter that was designed to be aerodynamic, as well as a new carbon rear wing to help improve handling and give it a racing look. Additional safety elements have been included in the concept of the Golf race car, as well, including things like a safety tank that complies with FIA regulations, a racing safety cell, and a seat that has head protectors. Other features in the concept include a DSG gearbox with shift paddles, which are mounted near the steering wheel.