Volata smart bicycle puts a computer in your handlebars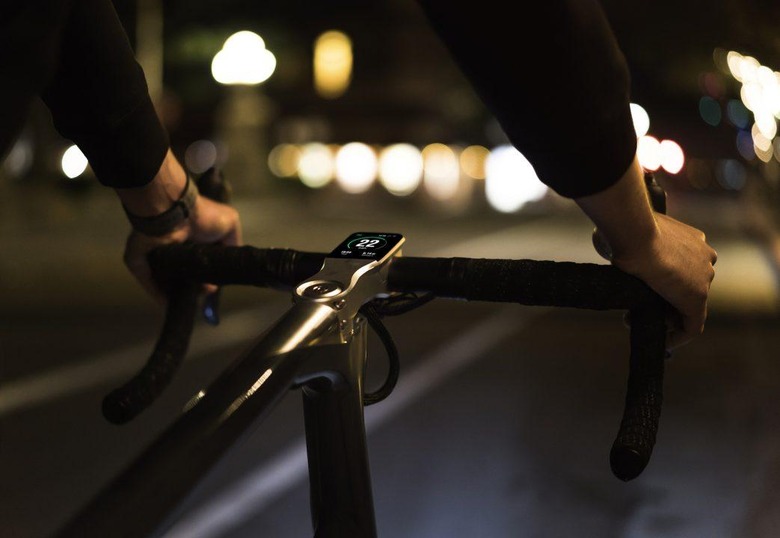 As we become increasingly more connected, it seem manufacturers are adding computers and touchscreens to an ever-expanding range of items. Some of these are more successful than others, and now Volata Cycles is testing the waters with a new high-tech bicycle that puts a touchscreen smack in the middle of your handlebars. The bike, which has simply been dubbed the Volata, is available for reservation now and has a few features that cyclists might actually find handy.
Chief among these features is the app-based embedded computer and its accompanying 2.4-inch touchscreen. Using this touchscreen, cyclists can access a handful of applications, from turn-by-turn navigation and weather to apps that measure heart rate and performance metrics. Volata owners will also be able to sync their smartphone with their bike and use that connection to push their notifications to the Volata's display, letting them avoid pulling their phone out of their pocket in the middle of a ride.
In addition to the built-in computer, the Volata also offers a horn and automated front and rear-facing lights. Finally, it comes equipped with a GPS-based anti-theft system that alerts the owner to the bike's location and a front-end dynamo that keeps the Volata's battery charged. So no, you won't have to plug your bike in with a micro USB cable at the end of the day.
While there are a lot of things that don't necessarily need to be made smart, it seems that the Volata might have some features that cyclists find useful. Cyclists are no stranger to spending a lot of money on a good bike, but the Volata demands a premium price, with the company pricing it at $3,499. Interested customers can put $299 down now to reserve a Volata and pay the balance of $3,200 when the bike starts shipping out in July 2017.