Vodafone version of RIM's BlackBerry Storm gets unboxed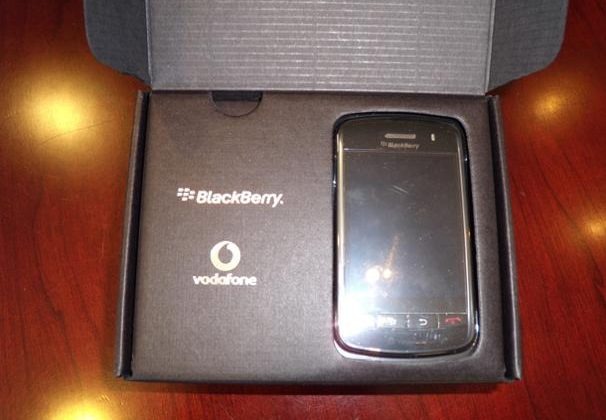 T3 got their hands on photos of an unboxing of the Vodafone BlackBerry Storm today. They added a nice little note stating that the actual Storm that Vadafone ships will most likely come in a little different packaging.  There was an Internal PR event at RIMs headquarters on October 17th, ironically the date on the device matches the date of the event suggesting that the pictures originated at the event.
In the box you can find a set of headphones, a charger, USB data cable, Leather pouch and a microfiber cleaning cloth. First thing you will notice is the BlackBerry Storm's large 3" screen. The storm has a nice 3.2-megapixel camera that beats the iPhone's 2-megapixel camera.  The UI is reported to be more similar to that of the Bold with the addition of a few Vodafone add-ons here and there. From the pictures you can see a nicely spaced full QWERTY keyboard that switches to a short keyboard in portrait mode giving users the choice.
[Via CrackBerry]