Vodafone bringing 4G to the UK later this month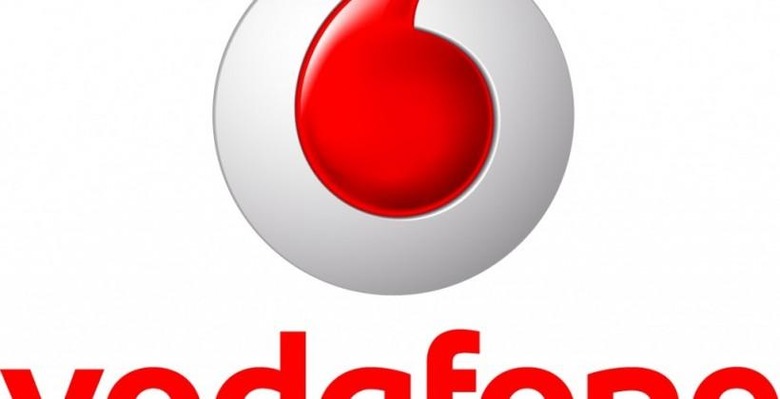 EE's exclusivity on 4G data in the UK will be quickly coming to a close. O2, and now Vodafone, will be launching their 4G networks on August 29. O2 announced last week that they would launching on August 29, and today, Vodafone is turning up the competitive heat and announced an August 29 launch date as well.
Vodafone will initially go live in just London for the time being, but 12 more cities are planned to launch by the end of the year. Compared to O2, they will also launch in London, but also in Leeds and Bradford on day 1, with 10 more cities coming by the end of the year.
Vodafone's plans will start at £26 per month that will include a 12-month SIM-only deal bundled with 2GB of data. £34 per month will get you a subsidized device on 4G with a 24-month plan, or 12 months at £52 per month. As for current Vodafone customers, the carrier will give Red tariff subscribers the chance to upgrade to 4G for a £5 per month more starting on August 12th.

Many of the hottest phones will be available on the new LTE network from Vodafone, including Nokia's Lumia 925, Samsung's Galaxy S4, and the BlackBerry Z10. Sadly, Vodafone's network uses the 800MHz spectrum, so the iPhone 5 is out of the question. However, they plan to offer incentives like free Sky Sports Mobile TV or Spotify Premium.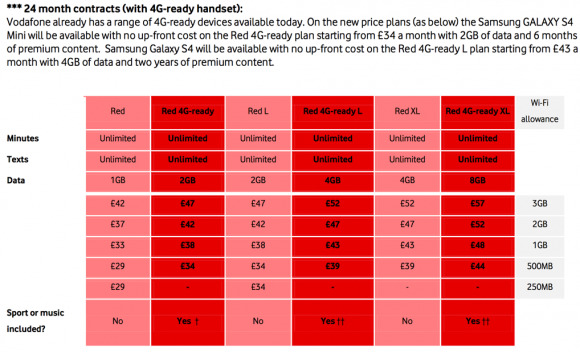 Until now, EE has been the only UK carrier to offer LTE coverage when it launched its 4G network in October last year. However, they're continuing to grow their coverage and will still have a larger LTE network than O2 and Vodafone, so they might have lost their exclusivity, but they're keeping their dominance.