VLC for iOS returning to App Store after two-year hiatus [UPDATE: it's live]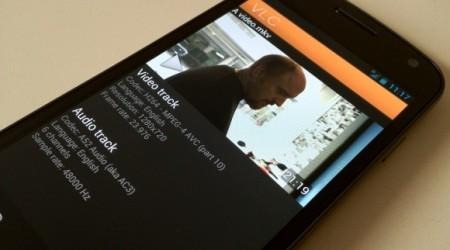 VLC is arguably one of the most popular media players in the world, thanks to the fact that it can play pretty much any file format that you can throw at it. After being removed from the iTunes App Store over two years ago, the VideoLAN team is set to bring the player back to iOS once again with the roll-out starting later tonight and continuing into tomorrow.
The app will be compatible with the iPhone, iPad, and iPod touch running iOS 5.1 or higher. Along with the reunification, VLC will be bumping up the version number to an even 2.0 and will retain its open source prowess, with the app's code being available online at some point tonight or tomorrow.
The app will be bi-licensed under both the Mozilla Public License Version 2, as well as the GNU General Public License Version 2 or later. What's important to note here is that the app was originally removed back in 2011 because Apple's App Store rules conflicted with parts of the GPL license. This time around, the Mozilla licensing is applied to avoid the issue from happening again.
VideoLAN teased the iOS icon for the VLC app today on Twitter, using the infamous VLC traffic cone on a field of orange. The icon also looks to be ready for iOS 7, as its design is flatter than the icon from a couple years ago. Furthermore, a VideoLAN developer teased a screenshot of some of the app's details, which also notes a file size of just 9.9MB for the app.
Of course, iOS users who have jailbroken devices have been able to use a version of VLC for awhile now, but those who aren't that risky have had the unfortunate experience of not being able to watch their favorite .MKV-formatted shows on their iOS device. A roll-out starting tonight will seem like an eternity of waiting for eager VLC users, but if you waited two years for the app's return, you can certainly wait just a few hours longer.
UPDATE: As expected, VLC is now live in the iTunes App Store and is available for free.