Vizio SmartCast TV Amazon Video app arrives alongside revamped UI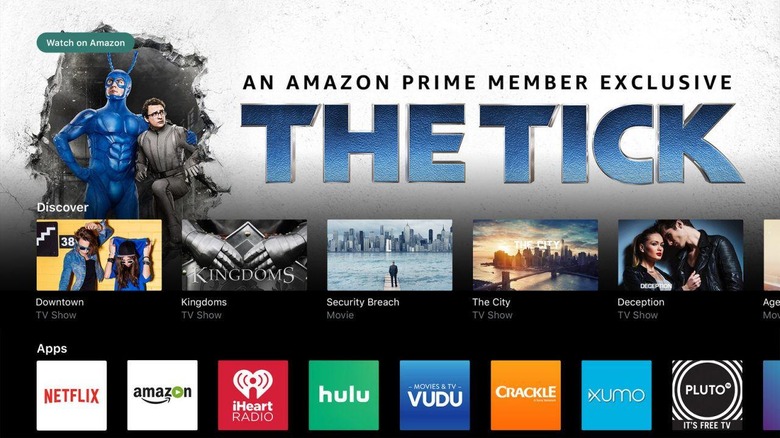 Vizio is changing the way its smart TVs work, shedding the tablet and casting requirement to bring apps directly onto the television's display. It's a welcomed change that finally makes the company's smart TVs more akin to what you get from companies like Samsung. Coming alongside this revamped television interface is the launch of an Amazon Video app for SmartCast TV, bringing the arguably vital movie and TV app to Vizio's product lineup.
The SmartCast TV platform previously required Vizio smart TV owners to access the apps from a tablet, then cast the content to the TV. The recent updates changed that for some of the company's smart TVs, putting those apps on the TV screen itself. An update will roll out later this summer that brings this new functionality to more TV models, including the 2017 SmartCast E-Series 4K televisions. The update is heading out now for this year's M-Series and P-Series, meanwhile.
The Amazon Video app, of course, gives SmartCast TV users access to movies and TV shows from Amazon, including the company's own original content. Considering the growing number of original shows being offered by Amazon, including some award-winning content, having access to Amazon Video has become increasingly important to many streamers; this app's launch fills an important void for Vizio.
Talking about the app's arrival, Vizio CTO Matt McRae said:
With the recent launch of SmartCast TV, one of the things we're most excited about is providing consumers with added entertainment options. Amazon Video brings an array of content options to the screen, all accessible on the traditional remote via the Amazon Video button. We're glad to continue to bring in-demand content and solutions to our customers.
SOURCE: PRNewswire