Vizio launches 58-inch Cinemawide 21:9 HDTV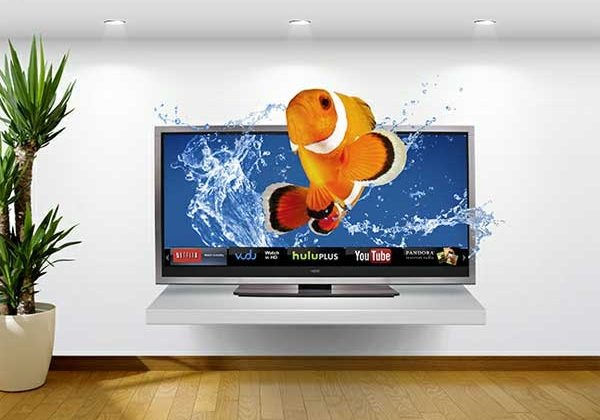 One of the things I never like when I'm watching Blu-ray movies on my TV in the living room is the annoying black bars on the top and bottom of the screen. Hollywood movies are filmed in 2.35:1 aspect ratio, meaning you have black bars above and below the picture. Some TVs let you zoom in and eliminate those bars, but that can mess with your image quality. Vizio has a solution that has just launched.
Vizio has announced the launch of its new XVT Series Cinemawide LED Smart TV with Theater 3D. That is a long product name, but this is a very interesting TV with a 21:9 ultra-widescreen aspect ratio that is the first available in the United States. The wider aspect ratio means when you watch those Blu-ray movies, there are no black bars filling up the screen.
The resolution of the new TV is 2560 x 1080, and the TV uses Vizio's Edge Lit Razor LED technology and smart dimming. The TV supports all the smart TV functionality you expect with apps for Netflix, Hulu Plus and lots more. The first model in the series be available is the XVT3D580CM 58-inch TV that will carry an MSRP of $2799. For a limited time, the TV is being offered for $2499 as an introductory price.