VIZIO Dolby Atmos Home Theater Systems bring sound form above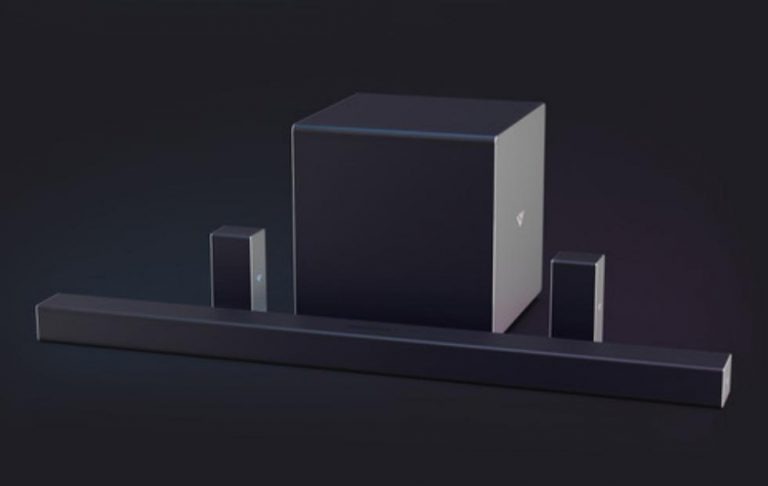 In the past, it was enough for "surround sound" to come from front and sides, sometimes also from the back if you have enough speakers. Sound, however, doesn't just travel sideways, it can also come from up high and sometimes even from below. You can't, however, easily and safely screw in a vibrating device on your ceiling. Vizio's new Dolby Atmos-enhanced Home Theater Sound Systems offer the next best thing: upward-facing speakers that bounce sound on the ceiling instead, creating an audio net that better mimic what the real world sounds like.
It's one of those things that seem so simple in hindsight that you wonder why speaker makers didn't do this right from the start. Instead of blasting sound just from the sides to target our side-mounted ears, Vizio's home theater speakers blast sounds waves upward so that they bounce back down to you, truly surrounding you with sound just the way Mother Nature does it.
To make this possible, Vizio uses the main soundbar that blasts rich sound from left and right channels while reserving a center channel for dialogue. Rear speakers do the same from the back to cover all your bases. And last but definitely not least, a wireless subwoofer will shake the room with its strong bass.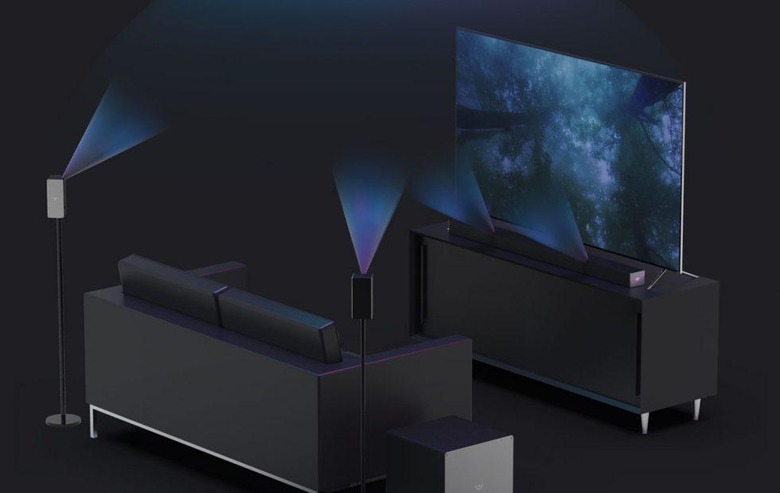 While that may be its biggest trick, it's hardly Vizio's only one. There is, of course, Dolby's name attached to the product, with its Atmos technology defining the immersive sound you'd normally expect in theaters, now delivered to the comfort of your living room. And with Google Chromecast built-in, music from Google Play Music, iHeartRadio, Pandora, Spotify, or any compatible audio app can easily be streamed from phone to virtually the whole room.
There are three models available for Vizio's Home Theater Sound Systems with Dolby Atmos. Available now from Best Buy, Costco, and Sam's Club is the 36-inch 5.1.2 model, costing $499.99. Later this year at a still undisclosed date, the 46-inch 5.1.4 and 46-inch 3.1.2 models will also be available from retailers like Amazon, Best Buy, and Walmart for $999.99 and $799.99, respectively.