Vizio Co-Star offers Google TV and OnLive for $99.99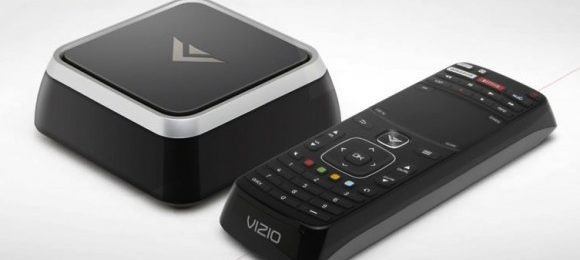 Back at CES 2012, Vizio revealed that it wouldn't just be pumping out affordable televisions but also Google TV set top boxes. One of the devices at the time held the uninspired VAP430 moniker, but the company has today announced that the box has officially launched, and is now called the Vizio Co-Star. The box uses the latest version of Google TV, features support for the full Chrome web browser as well as apps, and has brought OnLive along for the ride too.
Vizio say that the Co-Star has support for Flash and HTML5 in the web browser, allowing users to make full use of the internet without encountering any problems. The box can be plugged in to exisiting satellite or cable boxes via HDMI as well, allowing customers to use Google TV while keeping an eye on live television. If you're trying to cut the cord, then all the relevant streaming services as onboard, such as Netflix, Amazon Instant Video, and YouTube.
On top of all of that, Vizio has partnered with OnLive to bring streaming games to the box. You'll be able to control everything using the provided Bluetooth remote, or by using a separate QWERTY keyboard. Connectivity for the box includes 802.11n WiFi and a USB port for hard drives and other accessories. DLNA support has also made the grade, allowing you to wireless pipe media to the box from DLNA enabled devices.
Pre-orders for the Vizio Co-Star begin in July from Vizio's website. The box will cost $99.99, and the company will throw in free shipping for a limited time.