Vizio Co-Star Google TV box up for pre-order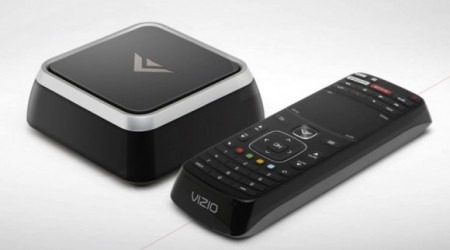 Vizio made a strong case for the reintroduction of Google TV when it announced the Co-Star box last month, offering full Google TV functionality plus OnLive capabilities for a penny under $100. The company has begun to take pre-orders for the Co-Star on its website, and is still offering free shipping for anyone willing to give the box a chance. You'll get access to the full Chrome web browser, Google TV apps, and streaming games with the optional OnLive controller and subscription.
Naturally, the box will run apps from other services as well. YouTube is onboard, as is the ever important Netflix for all your movie and TV needs, and Amazon Instant Video is along for the ride too. The box plugs into your existing cable or satellite set top box via HDMI, allowing you to overlay Google TV on top of your current feeds so that you can get as much out of your television as possible.
Connectivity for the box includes WiFi b/g/n, and a single USB port for hard drives or other accessories. If you want, you can also stream content from other hardware via DLNA. The Co-Star should be shipping sometime in August, so if the whole package sounds ideal for your home entertainment needs, head on over to Vizio's store to pre-order.
[via Google+]