VIZIO 29 and 38-inch home theater sound bars arrive with built-in Bluetooth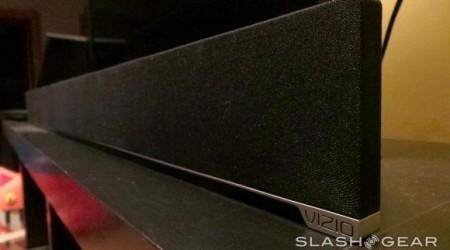 Sound bars are a tough thing to buy these days, mostly because you have to find the right one with the best sound quality and the perfect size to fit your home theater setup. However, VIZIO thinks they can help. The company just outed three new sound bars that consist of different sizes and features in order to make it easier for one to cater to your home theater needs.
There's the new S2920w 29-inch 2.0 Home Theater Sound Bar, the S3820w 38-inch 2.0 Home Theater Sound Bar with "Integrated Deep Bass," then there's the S3831w 38-inch 2.1 Home Theater Sound Bar that comes with a wireless Subwoofer. All three come with built-in Bluetooth so that you can stream music to the speakers from your smartphone or tablet.
The 29-inch model would fit nicely into smaller home theater setups, and VIZIO says it's even portable enough to move around the house if you need a wireless speaker to stream your music to, such as out on the patio or in the kitchen. Granted, it's not the smallest Bluetooth speaker we've seen, but at least it can pull double duty.
These three models will be added on to VIZIO's current lineup of sound bars, which also include the larger 42-inch 5.1 Home Theater Sound Bar, as well as the 2.1 equivalent. These are obviously a bit more expensive and are meant for larger home theater setups, but the company says they pack quite a punch, and we have no reason not to believe them. We reviewed one of Vizio's 5.1 models earlier this year, so check it out to learn more.
As far as pricing and availability are concerned for these newer sound bars, the 29-inch model will cost $79 and will begin shipping next month. As for both the 38-inch sound bars, these will begin shipping later this month, with the 2.0 model costing $119 and the 2.1 model priced at $179.