Vivo X21 UD is what the iPhone X could have been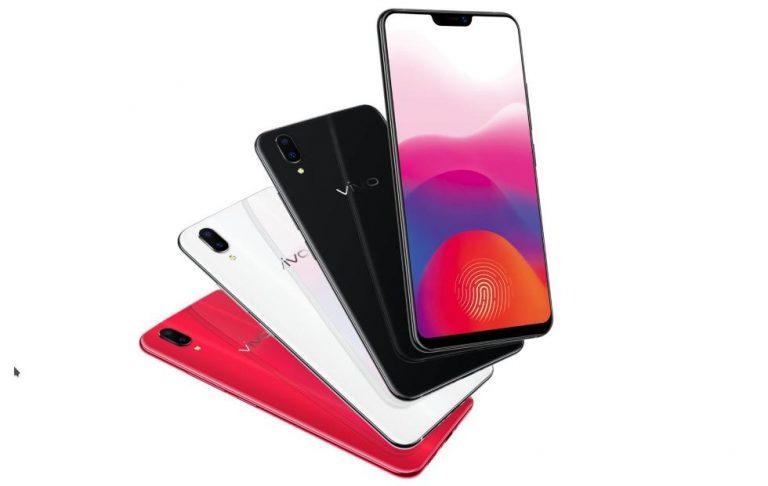 There are two things about that iPhone X that will never stop to be controversial: its notch and its removal of any fingerprint scanner in favor of Face ID. The former was by necessity but the latter, no matter how much Apple denies it, was due to the unavailability of in-display fingerprint scanners at that time. What if Apple had waited a year longer? What would the iPhone X have been like? Now you longer have to wonder because the Vivo X21 UD has just answered it for you.
The Vivo X21 and Vivo X21 UD are the latest to join the growing number of Android phones with notches. In that sense, they are hardly remarkable. But the X21 UD specifically has one feature none of these other notched phones, including the Vivo X21, has: an in-display fingerprint scanner. Most likely the exact same one on the Vivo X20 UD, namely the Synaptics Clear ID FS9500.
This combination of a bezel-less screen (with a notch) and an in-display fingerprint scanner is what the iPhone X could have put on the table had the technology been available at the time of its launch. Of course, Apple insists that 3D face recognition has always been what was planned for the 10th anniversary edition, despite rumors saying contrary. The Vivo X21 and X21 UD both have face recognition features but, considering the narrow bezel, it unlikely has the same 3D sensors that would improve the feature's accuracy and security.
Of course, the Vivo X21 is an Android phone and it's pretty much a high-end one except for one odd thing. It runs on a Qualcomm Snapdragon 660, which is paired with 6 GB of RAM. The 6.28 bezel-less screen has a resolution of 2280x1080, more than 18:9 for the notch, and has dual 12 megapixel rear cameras and a 12 megapixel front camera, assisted by an IR camera for face recognition. It runs the latest Android 8.1 but with Vivo's Funtouch OS customization.
The Vivo X21 comes in black, white, and red color options, depending on which configuration you aim for. There's a plain Vivo X21 with 64 GB of storage and a conventional rear fingerprint scanner going for 2,898 RMB ($460) while a 128 GB option sits at 3,198 RMB ($505). The Vivo X21 UD with in-display fingerprint scanner only comes in a 128 GB storage model for 3,598 RMB ($570).