Vivo V17 Pro Puts Two Cameras In A Single Popup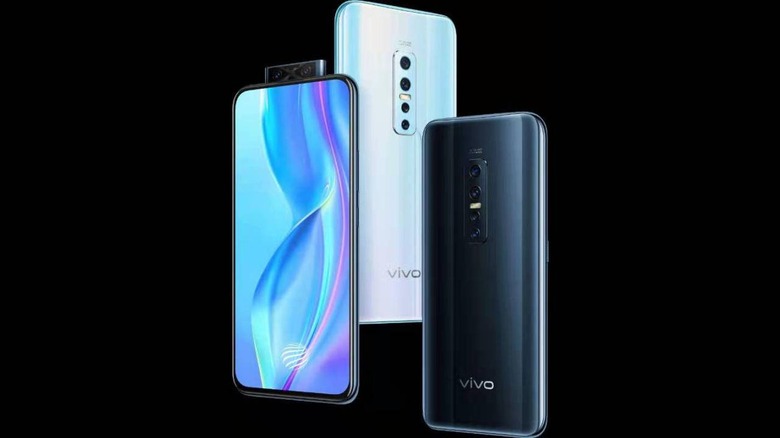 Vivo can probably be both blamed and credit for the creation of a new breed of phones that hide their front cameras in an elevating mechanism. Although it didn't exactly become a trend that bigger OEMs copied, phones with popup cameras have proliferated, especially among the Chinese manufacturers. With that many popup cameras popping up in the market, the challenge to the originator has become even greater. On the heels of announcing its NEX 3 5G, Vivo is debuting the new V17 Pro nearly bezel-less phone that takes the popup camera game to a new level.
Vivo's first attempt at a popup camera was rather modest in terms of size. It was big enough to house only the front camera, and the first Vivo NEX S' camera was an equally modest one at that, with only an 8 megapixel sensor. The OPPO Find X would bump up the camera and even use the whole width of the top edge but it didn't take full advantage of that space.
The Vivo V17 Pro doesn't span the full width but has enough room for a dual camera setup. That's made up of a 32 megapixel fixed-focus camera and an 8 megapixel wide-angle camera. Still no space for an LED flash, so, in addition to the screen-based Selfie Softlight, Vivo is introducing a Night Selfie feature that acts like an HDR mode for selfies.
The V17 Pro has twice as many cameras on its back, all arranged in a tall column that almost reaches the middle of the phone's height. Good thing, then, that the fingerprint scanner is under the screen already. The quadruplet team is composed of a 48 megapixel Sony IMX582 sensor, a 13 megapixel optical zoom camera, an 8 megapixel wide-angle camera, and a 2 megapixel depth sensor. Of course, there are software features to take advantage of those cameras, like Pose Master and AI Makeup.
Behind all those highlighted features, however, is a mid-range phone powered by a Snapdragon 675 mobile platform. The 8 GB RAM is very generous and, of course, the large 6.44-inch display is a beauty to behold without much bezels. It does remain to be seen if all those impressive specs produce equally impressive results and it will be a bit of a wait as Vivo has yet to announce when the Vivo V17 Pro will be available and, more importantly, for how much.