Vivo NEX launches internationally, excludes US, EU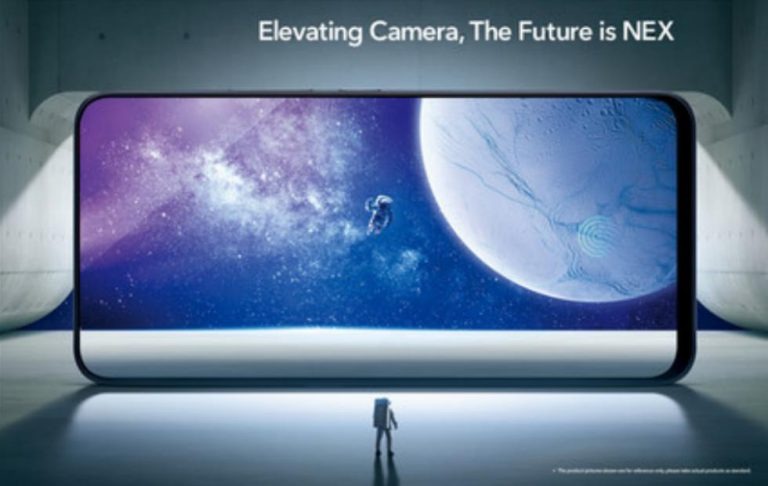 There are two very interesting smartphones this year, at least as far as novelty goes. Those would be the Vivo NEX and the OPPO Find X, both with their own take on how to solve the design problem of front cameras in a bezel-less, notch-less world. Both launched initially in China but only one has revealed its intent to sell elsewhere. But while the Vivo NEX is indeed launching internationally, it sadly continues to snub the US and Western Europe.
If you simply look at the spec sheets, the Vivo NEX, specifically the NEX S (there's a mid-range NEX A model) is hardly special. Yes, you have a bezel-less 6.59-inch 2316x1080 Super AMOLED screen, a Qualcomm Snapdragon 845, and dual 12 and 5 megapixel cameras among others. Where it really shines, however, is what you don't see. At least not until you try to take a selfie.
Open the camera app and switch to the invisible front camera and you'll see that camera slide out from the top. That's pretty much it. Of course, there's also the in-display fingerprint scanner and the "Screen SoundCasting" tech that make the Vivo NEX's seamless design and 91.24% screen-to-body ratio possible.
Gimmicky as they may feel, those have made the Vivo NEX S one of the most sought out smartphones this year. But unless you're living in China, you were out of luck. Until now, that is. Vivo has announced that the NEX will also come to Russia, India, Malaysia, Hong Kong, and Taiwan this month to kick off the phone's international expansion.
Some will hardly consider that "international" but at least they will have a chance to get the Vivo NEX. Unfortunately, it seems that US and European (except Russia) buyers will still have to wait and hope that the phone launches there. Then again, there's always the OPPO Find X.