Vivo NEX Dual Display Edition takes bezel-less to the NEX level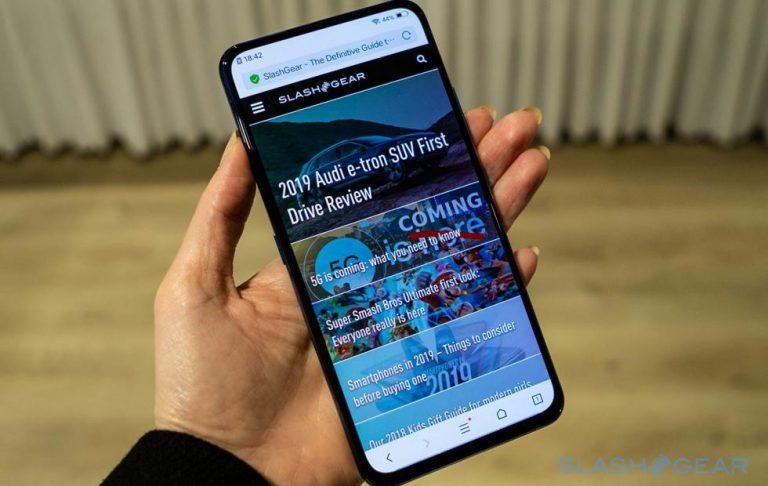 What's next for NEX? After earning the distinction of having the world's first elevating front camera, Vivo has decided to turn what could have been a one-off name into a new line representing its innovation and, to some extent, its imagination. That elevating camera, however, didn't turn out so well, commercially speaking. It cut too many corners in favor of that feature that, it turned out, few actually used. With the Vivo NEX Dual Display Edition, the company isn't pulling any punches and while it effectively removed the front-facing camera, it has come up with a lot more to make up for it.
Specs-wise, the NEX Dual Display Edition is a true 2018 flagship and a bit more. There's a Qualcomm Snapdragon 845, of course, with 128 GB of storage. There's a large 3,500 mAh battery, which it will definitely need as we'll see. The real highlight in this regard is the 10 GB of RAM, the first in the market (beating OPPO to the punch). Will you need that much RAM today? Probably not, but there's always a thing for being first.
The Vivo NEX Dual Display Edition's signature feature, however, is its dual screens. The main side has a 6.39-inch screen with barely any bezels at all. It's smaller than the first NEX S' 6.59 inches but with a 2340x1080 resolution, it's even more pixel dense. Flip it over, however, and you'll see a second screen, 5.49-inches on the diagonal with an older 1920x1080 configuration.
That second screen isn't just there for the sake of having a second screen. It's there so you won't have to settle for a second-rate selfie. Even phones that bear "selfie expert" monikers have front cameras that pale in comparison with the back ones. The Vivo NEX Dual Display Edition eliminates the duality by eliminating the front camera. Instead, you have a 12 megapixel f/1.79 sensor and 2 megapixel f/1.8 "night" sensor as both "main" and "front" camera. You only have to flip to choose how you want to use it. There is, however, actually a third camera, a TOF or Time-of-Flight sensor that's often used for 3D mapping. In other words, 3D face recognition and AR.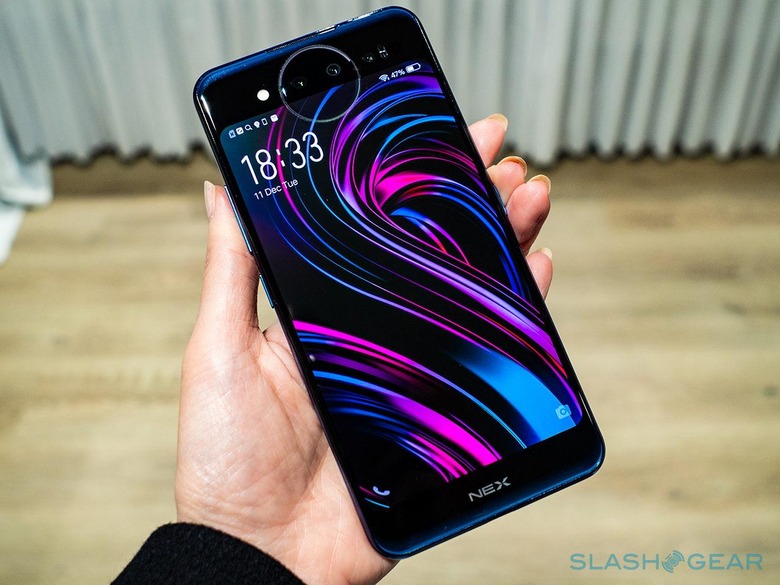 Of course, Vivo is putting the second screen to use for photography and more. "Mirror Mode" as the name suggests, uses the secondary screen as a mirror for selfies. Pose Director, on the other hand, shows a posed image or video that users can try to imitate for more artistic shots. The second screen also has a display effect that extends the actual LED half-circle around the two cameras, which Vivo calls the "Lunar Ring", to glow in different colors to signal notifications or even pulse to the beat of music. Despite having two screens, only the main front screen has a fingerprint scanner.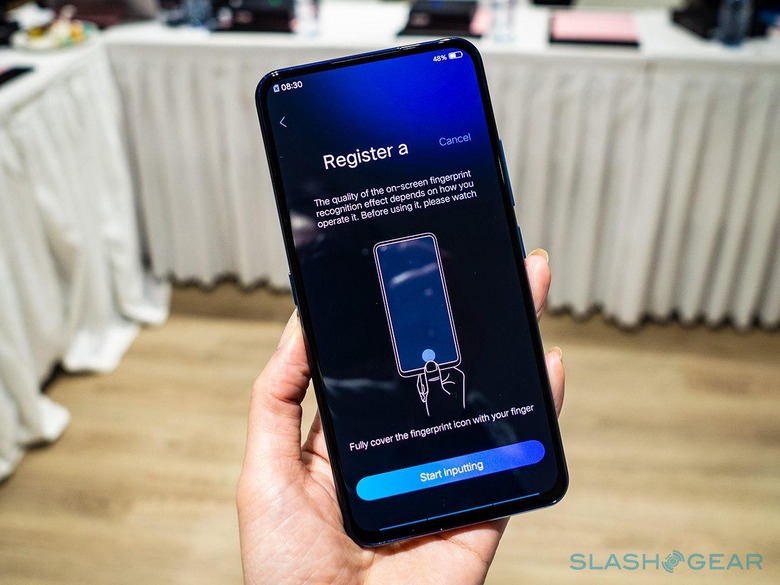 How all of these will play in practice, however, is something that has to be seen and used to be believed. The low camera megapixel count could worry mobile photographers while the additional full-color screen could raise concerns about battery life. Most importantly, having two screens will naturally have usability considerations that few people will be used to. Because while it may sound like the back screen is only useful for selfies, it is actually used for anything the main screen is, from normal phone use to display QR codes to even gaming.
As a commercial device, the Vivo NEX Dual Display Edition could be another retail flop, something that very few will want much less need. Then again, they might not be who the Vivo NEX line is for. It might, instead, be for the daring users ready to make the jump to the NEX generation of smartphones.