Vivo APEX 2019 Super Unibody Concept Phone: the good and the bad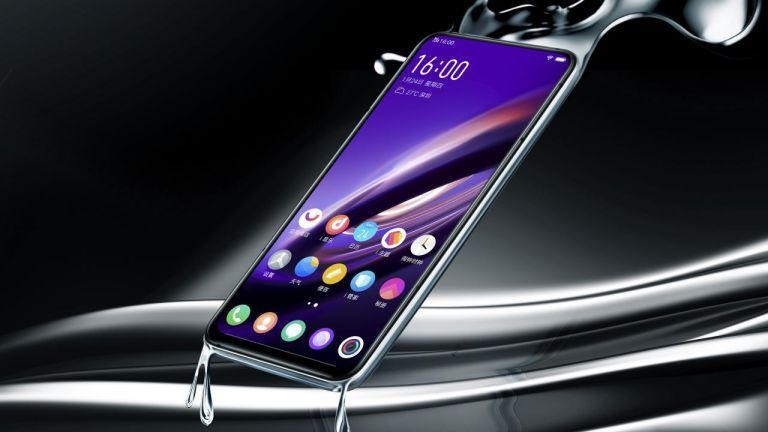 Chinese smartphone makers are at it again. Last year, Vivo and OPPO tried to reinvent smartphone design with their elevating cameras. This year, Meizu and Vivo are trying to usher in the age of seamless unibody phones. The former kicked it of with the Meizu Zero yesterday and now Vivo is doing the same. But while the Vivo APEX 2019 Concept Phone is undoubtedly a thing of beauty, it naturally raises a few usability questions that we won't be able to answer until we wrap our hands around one.
It's all glass but thankfully not all screen. Vivo calls it a "Curved Surface Waterdrop Glass" and while it definitely has no seams, there is still a visual separation between the display and the rest of the silver body. Perhaps it would have been more visually interesting if the barely existing but still existing black bezels blended completely into black glass. Or if the entire surface was one unbroken screen, though that would probably be terrible for usability.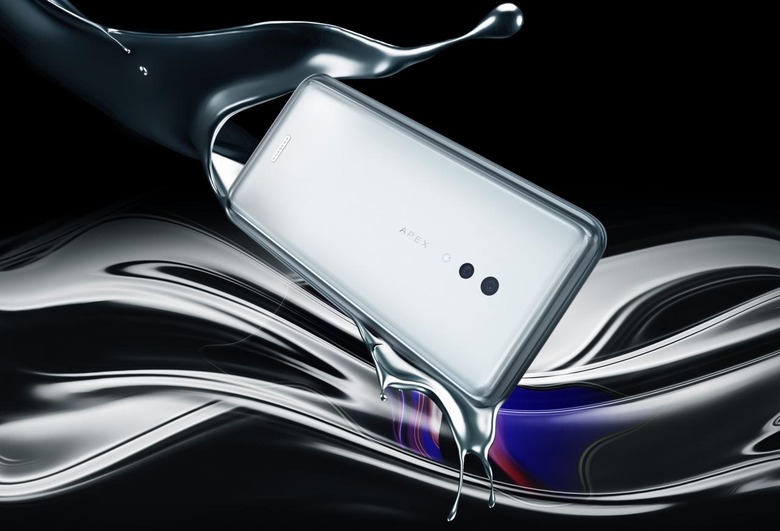 That said, only the back is really not touch-sensitive. The phone's seamless design requires that there should be no holes or even buttons even at the sides. The fingerprint sensor is easy at this point in time, and we'll get to that later. But what about things like volume buttons? That's not exactly a problem ever since the time of HTC's EdgeSense but that required a capactive metal frame. Vivo's solution it called Touch Sense, instead and it uses a combination of pressure sensors to determine if the user is pressing the frame and capacitive touch sensor to locate where exactly the press is happening.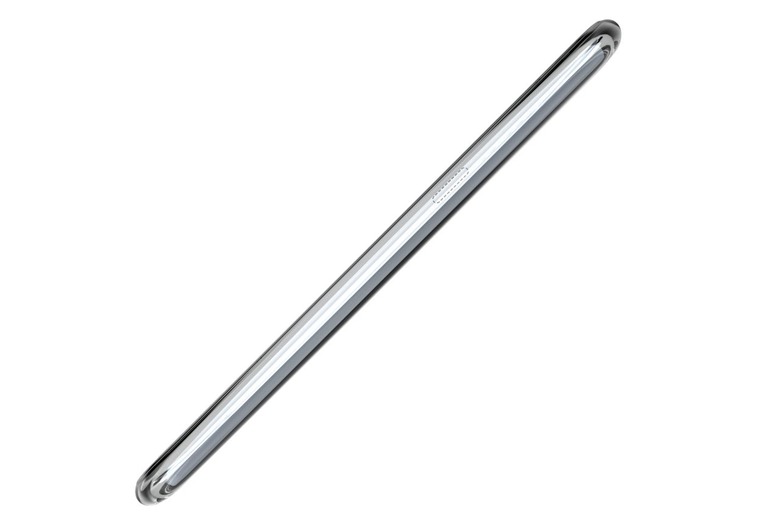 As for that fingerprint sensor, Vivo was, after all, the first to bring an in-screen fingerprint scanner to smartphones. With the APEX 2019, however, it is bringing Full-Screen Fingerprint Scanning. No longer are you confined to a single point or a single area of the screen, or so the spiel goes. The entire screen is your sensor and when the finger is near the screen, Vivo's Fingerprint Light will illuminate that part to assist with image detection. That does imply that it will still be using optical technology rather than Qualcomm's ultrasonic one. What's more, if you happened to unlock the phone by placing your finger on an app icon, you can immediately jump into that app after unlocking.
Because the seamless waterdrop design requires there be no holes or seams, Vivo had to employ different kinds of components for things that we take for granted. Body SoundCasting, for example, turns the entire screen into a speaker and removes the need for speaker grilles. There's no SIM card tray, so we can only presume the phone will utilize eSIM technology, which is ironically not yet as widespread in China. And instead of a USB port, the Vivo APEX 2019 Concept uses a magnetic MagPort power connector that forms a rather visible wart on the phone's back.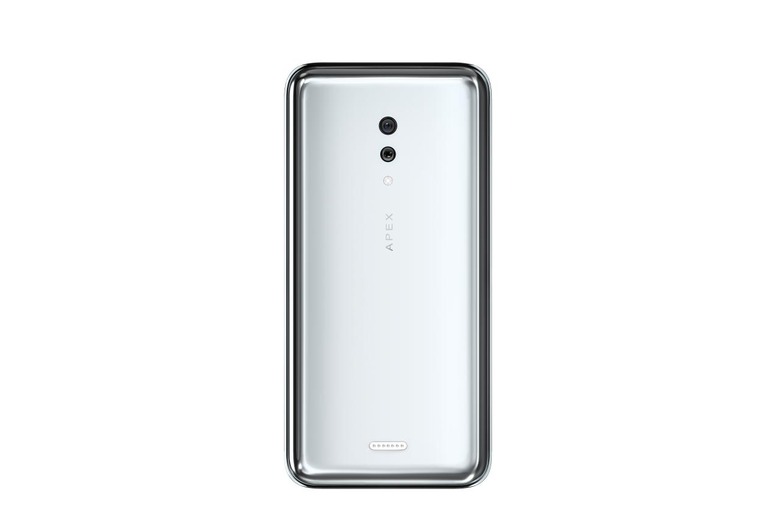 But as beautiful as it may be, Vivo's short announcement still leaves many questions still unanswered For one, it makes no mention of front-facing camera nor is it evident where it's located. For another, there doesn't seem to be any hole for mics either. And while its Touch Sense might be OK for volume buttons, it might not be so great for having power buttons that need to work whether or not the OS is running or running properly.
This seamless design also raises some usability questions about the phone. For example, adjust the volume probably can't be done blindly without looking where you are pressing. Same for quickly launching the camera by double pressing a physical button. How fast will wireless charging be compared to Vivo's own wired fast charging tech? And how reliable will data transfer be with this MagPort connection?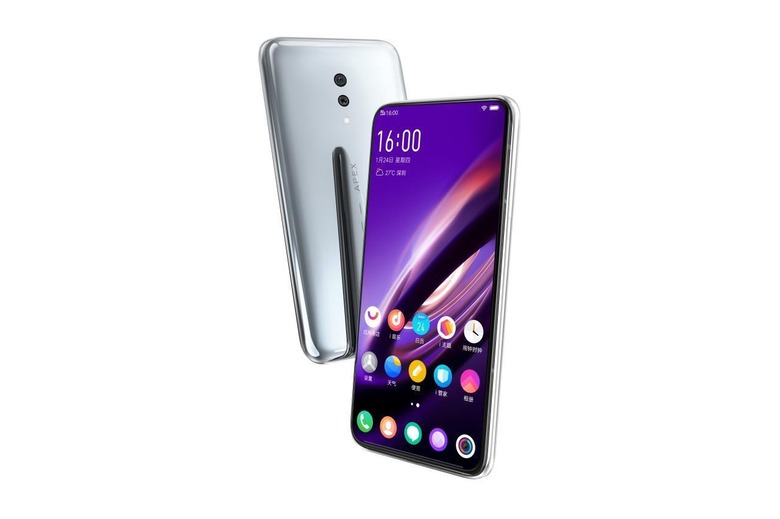 These are questions that will require spending some time with the Vivo APEX 2019 Concept Phone and, fortunately, Vivo will be showing it off at MWC 2019 next month. And, unsurprisingly, the concept phone will also be the company's first 5G-enabled phone, presuming it actually makes it to market.