Vivendi wins hostile bid for Gameloft, Ubisoft might be next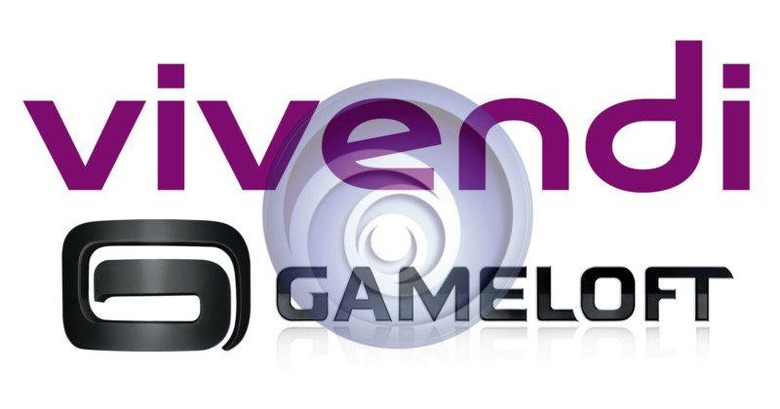 The term "hostile takeover" already prejudices minds with its outright negative connotation, but that might exactly be the sentiment between Vivendi and Gameloft. Media giant Vivendi has long expressed its desire to takeover Gameloft, a giant in the mobile gaming industry, and it has now practically succeeded. Vivendi proudly announced that it now holds majority share in Gameloft, which practically means it can now take over the smaller company. Undoubtedly much to the dismay of Gameloft's execs who have publicly expressed their desire to remain an independent game maker.
Both Vivendi and Gameloft are based in France and, under French laws, when one company owns a certain percentage of shares in another, they are required to make a bid for a takeover. Vivendi reached that point last February when it got more than 30% of Gameloft's shares. The multinational media company then started offering to buy shares at a rather aggressive pace, giving full credence to the word "hostile". Now with 61.71% of those shares, Vivendi now holds majority of Gameloft.
Gameloft, however, isn't too happy about the circumstances from the beginning. It is one of the best known names in the mobile game publishing industry and it reached that point mostly on its own, without owing any parent company anything. Vivendi insists that it can help Gameloft become more ambitious, especially considering how Gameloft started out doing "knockoffs" of popular console or PC titles. Gameloft's leaders might not agree, but now they have little recourse but to concede the fight.
It might not be alone for long, however. Although Vivendi won't say it out loud, its recent actions hint that it could be targeting other gaming companies in its mission to expand its territory. One of those is Ubisoft, which also happens to be a French company, best known for titles like Assassin's Creed and Far Cry. Vivendi already owns about 10% of Ubisoft's public stocks, putting it closer to the same position with Gameloft. It would be a bit of historical irony if Vivendi does end up taking over Ubisoft and merging it with Gameloft, as Gameloft was formed by former Ubisoft executives back in 2000.
SOURCE: Vivendi