Vivaldi is a new browser set to take on Chrome and Firefox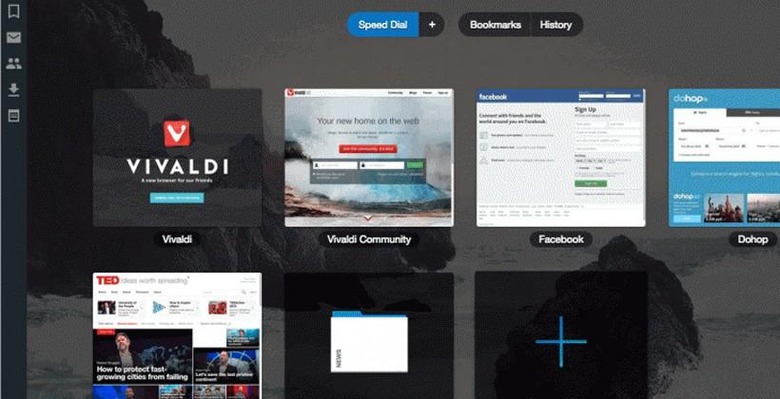 There are plenty of browsers out there today that web users can choose from including the old standby Internet Explorer and the newer Chrome and Firefox browsers among others. If none of those browsers is really your cup of tea, a new offering is coming down the pipes to add another contender to the field. The new browser is called Vivaldi and it is from a team that includes the former CEO of Opera.
If you used Opera in the past, you might find that Vivaldi feels rather familiar. It is said to have features that Opera made popular like a speed dial interface showing your favorite tabs on the new tab page. That feature also looks a lot like Chrome as well. The browser also supports mouse gestures for browsing.
Vivaldi will be available for Windows, Mac, and Linux systems. Vivaldi has some new features that aren't found on existing browsers such as a feature that allows users to combine multiple tabs into one page for easier browsing of related sites. Another interesting feature allows you to take notes in the browser along with screenshots.
That feature could be a big help for students or anyone else who is doing research on a particular topic. Former Opera CEO Jon von Tetzchner said that the reason he was starting a new browser is that many of the existing browsers out there, including Opera, are now simpler products. He says that he knows many users out there still use old versions of Opera that have more powerful early features. Vivaldi is aiming at power uses who want more control over their browsing. Vivaldi can be downloaded as a technical preview right now directly from the Vivaldi.com website.
SOURCE: TheNextWeb