Vivaldi beta brings a feature-filled web browser to Android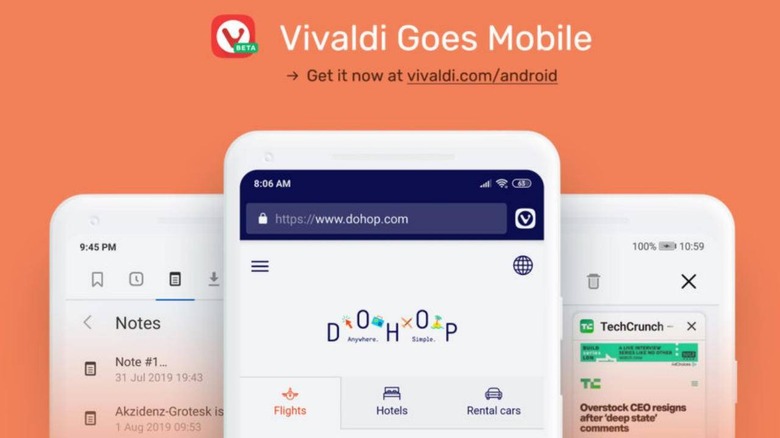 A common trend among web browsers on the desktop is to simplify their UI and features, itself spun off a minimalist trend going on in the software and design industry. When it launched more than four years ago, Vivaldi challenged not just the big players in the market but also the status quo by actually filling the browser with built-in features others would relegate to third-party extensions. Now Vivaldi is bringing that same philosophy and those same features to mobile, at least on Android, while aiming to keep things simple for mobile use.
Vivaldi is almost like the anti-thesis of browsers that seem to have worried too much about keeping their UIs clean. The problem, however, is that they leave users at the mercy of third-party addons that come and go or even put their privacy and security at risk. In contrast, Vivaldi offers additional features it believes are crucial to modern web browsing.
Vivaldi is bringing a couple of those to Android. Those include the ability to take notes and have them synced between devices as well as a built-in screenshot feature. Features like Speed dial buttons and streamlined tab management have also become standard among web browsers and those are making its way to Vivaldi for Android as well.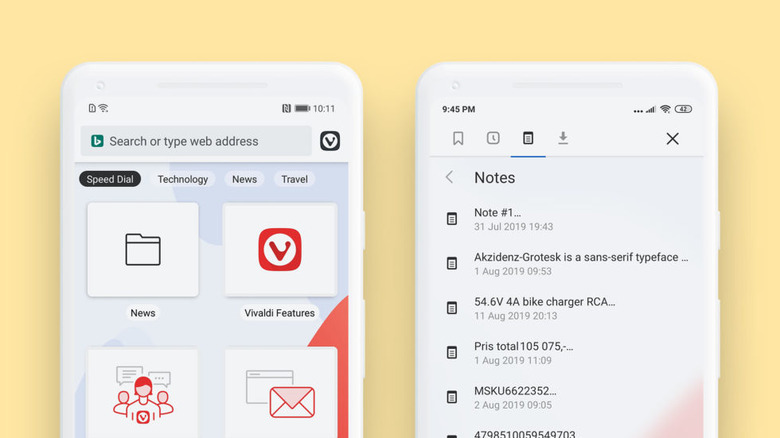 At the same time, Vivaldi doesn't overload the user with options and hides those behind its Panels UI convention. Vivaldi also offers the staples of major web browsers, like an incognito mode and end-to-end encryption when syncing preferences and browsing history across devices.
At a time when extensions have become less important in choosing web browsers, Vivaldi is offering everything most users need in a single app with a unified experience. It may still have a long way to go to come close to the big names in terms of popularity but launching a beta app for Android at least takes it one step closer to that goal.