Vision Mercedes-Maybach Ultimate Luxury is a harmony of contrasts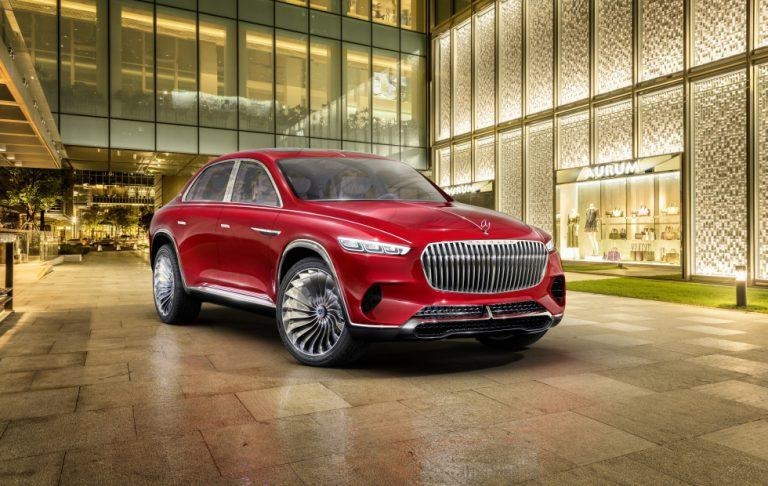 We've seen our fair share of concept cars though almost all of them have future consumers in mind. There are, however, some concepts that have a different market audience in mind, a market that craves for the very best that money can buy and have the money to buy it too. The latest show car to come from Mercedes-Maybach is one of those. Dubbed the Vision Mercedes-Maybach Ultimate Luxury, the ultra luxurious show car doesn't skimp on design and materials to deliver a fusion of sedan and SUV, East and West, utility and, of course, luxury.
The comfort of a sedan and the sportiness of an SUV. Those were the DNA strands that Daimler AG attempted to mix into the ultimate luxury car. Contrasting elements becoming one, this harmony is expressed both within and without. No sharp edges mar the exterior of the Vision Mercedes-Maybach Ultimate Luxury. Even the electrically extending door handles are flushed with the sides. Front and back mirror each other with similar three-part headlamps and rear lamps and the Maybach pattern on both ends.
The harmonious contrasting elements continue inside, with while and pale colors common in luxury cars accented by "Magic Wood" ebony popular in Chinese furniture. The spacious comforts of a sedan is contrasted by the higher seating position typical in an SUV. Unlike most concept cars that put the emphasis on the driver, the chauffer-driven theme of the Vision Mercedes-Maybach Ultimate Luxury puts the spotlight on the passengers on rear seats instead. In contrast to the beautiful but bare essentials of the front, the rear passengers have all the attention and luxury afforded to them, including a tea service integrated into the wide center console that extends through the rear.
The Vision Mercedes-Maybach Ultimate Luxury is a fully electric car with four compact permanent-magnet synchronous motors and fully variable all-wheel drive producing an output of 750 hp. It underfloor 80 kWh battery gives it a range of 200 miles with an electronically limited top speed of 155 mph. With a charging capacity of 350 kW, five minutes is all it takes to add another 60 miles. In other words, it is just as smart about its efficiency as it is about its looks, further reinforcing the Vision Mercedes-Maybach Ultimate Luxury concept as the perfect blend of opposites.