Virgin Hyperloop One makes Richard Branson its Chairman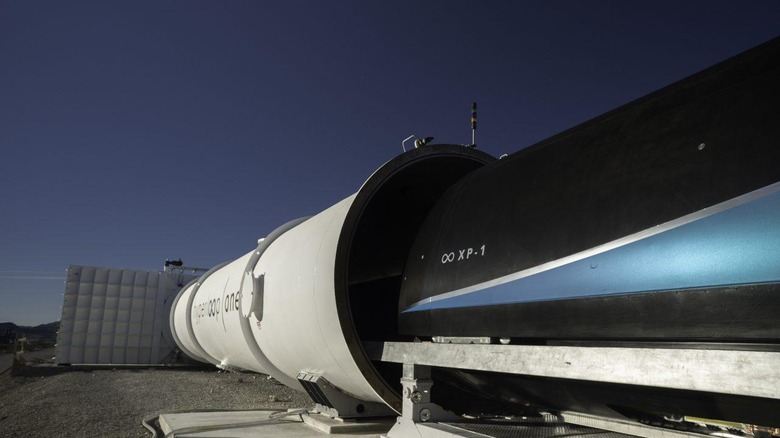 Hyperloop One, now called Virgin Hyperloop One, has named Richard Branson as its new Chairman, this announcement following an investment into the company by Branson's Virgin Group back in October. In addition to revealing Branson's new role in the company, Virgin Hyperloop One has announced a new series of funding and details about its latest round of testing, during which the company says its achieved "historic test speeds."
Richard Branson, of course, is the founder of Virgin Group, which is no stranger to transportation technologies. Virgin Group made a big investment into Hyperloop One that saw Branson join its board of directors. Since then, Hyperloop One is working to tack "Virgin" onto its name, hence the new brand "Virgin Hyperloop One."
Making a statement on the matter, Branson said:
I am excited by the latest developments at Virgin Hyperloop One and delighted to be its new Chairman. The recent investment by our partners Caspian Venture Capital and DP World sets up the company to pursue opportunities in key markets in the Middle East, Europe, and Russia as it develops game-changing and innovative passenger and cargo ground transport systems.
The latter part of that statement refers to a $50 million investment made into Virgin Hyperloop One by DP World and Caspian Venture Capital. With that included, Virgin Hyperloop One's total raised financing since 2014 has hit $295 million. This is a Series C round of funding.
In addition to the new branding, board addition, and investment comes news of a historic test speed of about 240MPH. This took place during Hyperloop's third testing phase at the full-scale hyperloop test site called DevLoop. The testing also included trying out the new airlock system that transitions the test pods from the regular atmospheric conditions to the vacuum conditions.
Virgin Hyperloop says it tested the electric motor, airlock, custom magnetic levitation, advanced controls and power electronics, the vacuum, and pod suspension. All tests were successful.