Virgin Atlantic flight forced to land over battery pack fire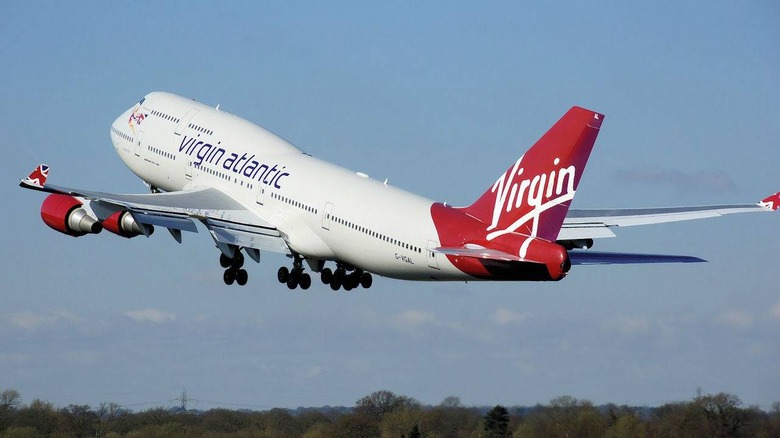 A Virgin Atlantic flight from London to New York was forced to make an emergency landing on July 4 after a possibly faulty external battery pack caused a small fire. The plane, an A330 Airbus, had left New York's JFK airport and was on its way to London's Heathrow airport when the crew was alerted to the presence of smoke, forcing the pilots to make an emergency landing in Boston.
The fire happened on Flight 138, according to The Guardian, which reports on behalf of Massachusetts state police that a fire had to be extinguished by emergency crews after the plane landed. The incident took place late on the Fourth of July and is thought to have been caused by a defective or damaged battery charger, though it doesn't appear that cause has been confirmed at this time.
The plane had 217 passengers on it at the time of the incident; everyone was safely evacuated. A police spokesperson told The Guardian that a state police bomb disposal team searched the plane for the smoke source and discovered a 'battery pack' that had slipped between the cushions of a seat and caught on fire.
An investigation into the matter is described as ongoing, but the preliminary results indicate that a battery pack being used as an 'external phone charger' had overheated, likely resulting in the small fire. A Virgin Atlantic spokesperson said the airline is investigating to 'fully understand the circumstances' of the emergency.
This isn't the first time a small gadget fire has forced a plane to land. In 2017, a pair of wireless headphones caught on fire after the internal Lithium-ion battery overheated, causing the headphones to 'explode' in the face of the person who was using them. Fortunately, the plane's attendants were able to douse the headphones with water and isolate the device in a bucket, preventing a larger fire.