Vincent is at the show and ready, are you?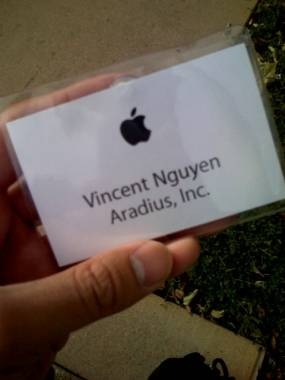 We've got less than an hour to go before the Town Hall meeting begins. While we're making last-minute preparations around here, Vincent is on-site and just grabbed his press badge.
There's quite a gathering already but don't worry, we've got a seat saved for you. That'd be the seat you're sitting in right now. Just stay where you are and click over to live.slashgear.com where we'll be liveblogging the entire event. If you are unable to view from Livecast, come back to SlashGear blog as we are posting entries as announcement being made.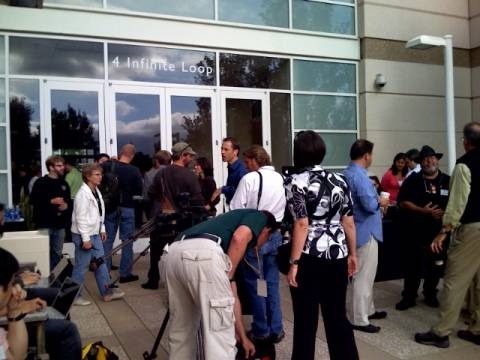 Any last-minute predictions? I'm actually starting to think they'll focus on gaming, not for the entire event, but they'll probably show off a new iMac, and then show off some new games that will rock on your shiny new Mac. I'm also pretty sure there will be an update to .Mac. Then again, I could be way off, what do you guys think?