Vimble gimbal makes your iPhone steady even when you're not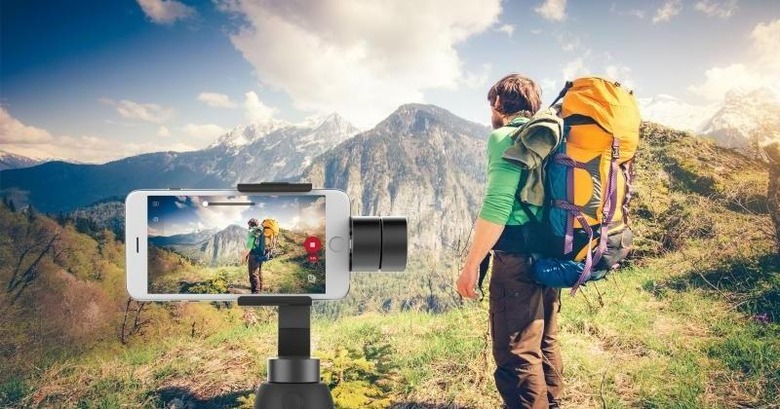 Smartphone cameras have ome a long way since the paltry yet faithful 2MP shooters of old. But try as they might, there are still some things that these mobile devices can't do perfectly, like stabilization. For that, you'll need an honest to goodness three-axis stabilizer. That or you'll need a gimbal like DelTron's Vimble for the iPhone, which, together with the ViCam app, not only promises superb stabilization, but also great control over your iPhone camera's functionality. Say goodbye to shaky footage, tilted panoramas, or even low resolution selfies.
At its most basic, Vimble is a handheld gimbal on which you can place your iPhone to offer more stability than your hand or any software can hope to offer. Of course, that would be an oversimplification of its features. It does have a three-axis stabilizer for that purpose, but it's not the only trick it knows. It has a built-in control panel on the handle that lets you control the movement, shutter, focus, zoom, and more of the camera, without having to touch the iPhone itself. You can adjust the gimbal's pitch and yaw with the Vimble's easy to use joystick.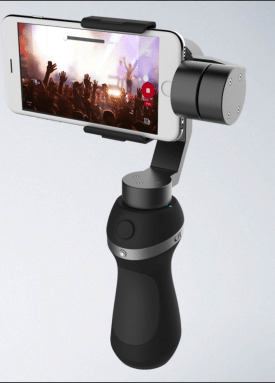 While Vimble can use the iPhone's native camera app, it works best with the accompanying ViCam app. For one, it claims to offer better noise reduction in night mode, wider field of range, and more fine-grained control over camera settings like frame rates. It also promises a more powerful face tracking feature that will follow your subject where he, she, or it goes. Without the jitters, of course.
The duo also has some very nice combined features. For example, taking a panorama shot no longer means you have to painstakingly move rotate yourself on the same spot. Simply set ViCam to panoram mode and press the shutter button on the Vimble. How about a higher resolution selfie? Setup the shot with the iPhone's front camaera and then let Vimble steadily rotate to use the better main camera for that perfect selfie.
Sounds good? Here's where it'll get better. Vimble won't even cost more than your iPhone, at least not its full retail price. It will launch on January 26, on both vimbles.com and Amazon, with a price tag of $369.