Viewsonic shows off new LED backlit displays for computers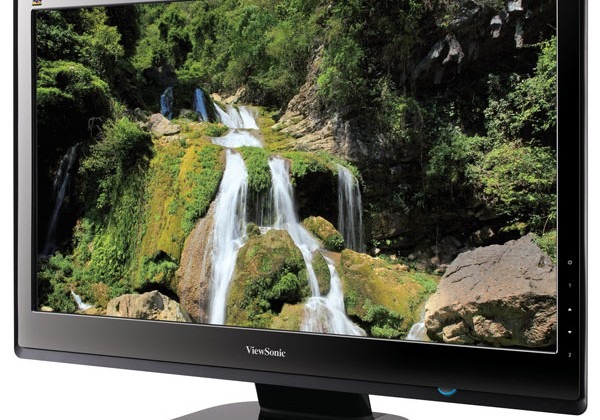 Viewsonic has announced a new line of computer displays that all are energy efficient and use LED backlighting. The screens promise better image quality and energy savings as well. The high-end screen is the one pictured below called the VX2753mh-LED. The screen has some impressive specs with 1080p native resolution and a 30,000,000:1 mega dynamic contrast ratio for clarity and definition.
The screen is 27-inches wide, is made using a RoHS production process, and has an eco-more option with Windows 7 certification. "This 27" monitor delivers the desktop space that gamers, casual users and businesses are requiring to get the best from their applications, at the right price point. Getting LED monitor technology mature enough to deliver our display standards across our entire portfolio is a challenge but we commit to not compromise and this monitor is the latest addition to our already successful range," says James Coulson, European Marketing Manager.
Along with the big 27-inch unit, Viewsonic also has the VA2448-LED with a 24-inch screen and thin profile. It also uses the LED tech with full HD resolution and is Energy Star 5.0 and TCO5.1 certified. The screen also has an Eco-mode for power savings. Both of the screens are available right now in Europe with the 2753 going for £255 and the 2448 selling for £130 with VAT included in both prices.