ViewSonic launches ViewPad 7x, 10pro, and 7e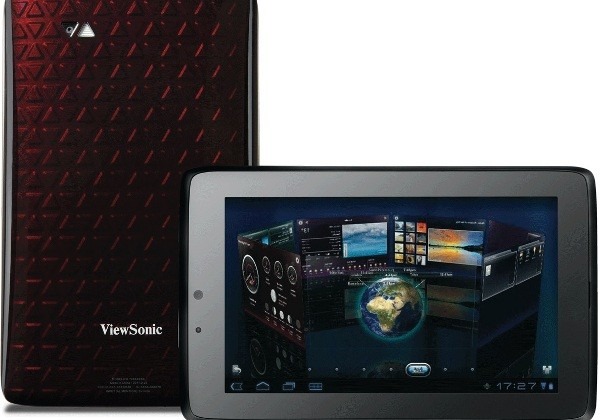 ViewSonic has made some tablet announcements of its own today at IFA 2011 with a tablet trio of varying sizes and platforms. There's a 7-inch Android 3.2 Honeycomb tablet called the ViewPad 7x, a 10-inch dual-boot Windows Oaktrail tablet PC called the ViewPad 10pro, and a budget-friendly e-reader-like tablet called the ViewPad 7e.
The ViewPad 7x has a 7-inch 1024x600 multitouch capacitive display powered by an NVIDIA Tegra 2 dual-core processor. It has both front- and rear-facing cameras, although the image quality hasn't been revealed, 8GB of internal storage, and integrated GPS. It will run ViewSonic's customized ViewScene 3D user interface and utilizes a special injection molding technique that's said to deliver a lightweight yet durable casing. It's set to be available in late September for €349 ($499).
The ViewPad 10pro offers a 10-inch multitouch display and can dual-boot either Windows 7 Professional or Android 2.3 Gingerbread allowing for the best of both work and play. Not too much has been provided in the way of details, but it seems like the tablet will offer the ability to quickly switch between the two operating systems without much hassle. A WiFi-only version is expected to ship on September 5 for €499 ($714).
And lastly is the ViewPad 7e, which is only revealed to have a 4:3 ratio multitouch display with Amazon Kindle software pre-installed. No size was listed, but it's most likely a typical e-reader size. Plus, it supports web browsing and multimedia and includes wireless, Bluetooth, and HDMI-out. Availability is set for late Q4 for €169 ($242).
None of these have been listed with a US release date yet, but we'll keep you posted should those details turn up. Make sure to keep it here on SlashGear for more IFA 2011 developments.