Viddy app pulled from App Store over adult content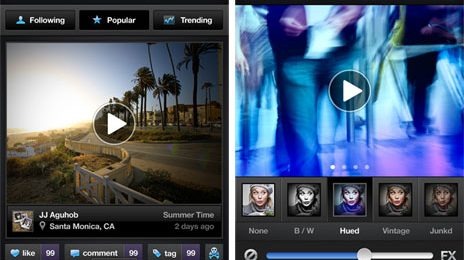 A video-sharing app called Viddy, which has been around for some time but has been surging recently and came into the ranks of the top five, has been pulled from the App Store. While the reason behind apps becoming disabled are never publicly announced, it's being reported that the reason is due to an increase in adult content and a lack of regulation on Viddy's part. The app's developer has denied that and said it's working with Apple to resolve the issue.
Viddy has a vested interest in making sure it is released back to the iPhone and iPad platforms. After all, it recently received $6 million in Series A funding from venture capital groups in Qualcomm, Greycroft Ventures, and Battery Ventures. The company also managed to strike major content partnership, including a deal with Disney during the release of the theatrical Muppets movie.
In other words, this isn't a sleazy app that went up overnight. But Apple might have had some questions over the fact that the most recent popular videos that were being shared were of a salacious nature. There was no pornographic material, per se, but the increased user attention in the app might have been due to somewhat of a lack of regulating content. Viddy emphasizes that it has filtering measures in place and users can flag any videos they find inappropriate. But of course we're talking about Apple here, and you never know what reason it might have for quashing a startup company's hopes and dreams.
[via GigaOM]