VidaBox Media Center PCs Support HD DVD and Blu-ray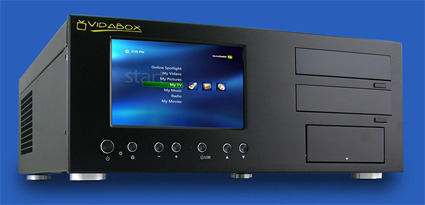 Not a confrontational person? Don't want to pick sides? Don't want to get caught in between the HD DVD and Blu-ray battle? Wish there would just be peace and harmony in the media format world? Well, VidaBox delivers two new Media Center PCs that support both formats in its native 1080p resolution to soften the tension just a little, at least for the consumers. Now you can have peace of mind knowing that regardless which party wins the war, you wont end up with a prematurely obsolete device. The Dual HD Lux and Dual HD Max come priced at $3,499 and $4,399, respectively. The pricier model comes with built-in 7-inch touch screen to navigate the Windows Media Center.
VidaBox Dual HD Max pictured above, continue after the jump for picture of the Dual HD Lux.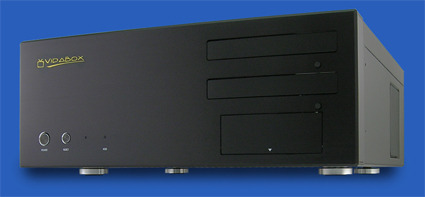 VidaBox Dual HD Lux
VidaBox launches HD DVD/Blu-ray compatible Media Center PCs [Via: Gadgetell]