Victoria's Secret Silently Launches Heart-Sensing Bra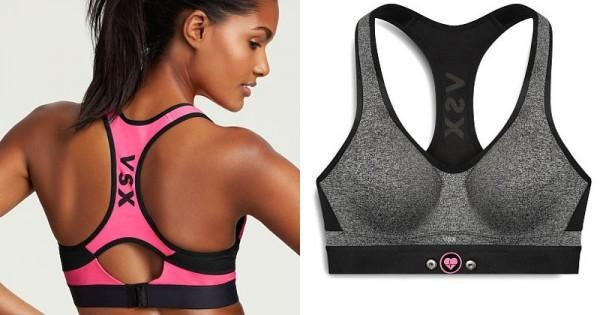 Wearable devices are in fashion. Don't believe it yet? Just ask Victoria's Secret. The famous lingerie retailer has just outed, albeit without much fuss or fanfare, a new bra named "Incredible" that incredibly has its own heart-rate sensor inside. Designed for athletes and women with active lifestyles, this bra will allow users to be updated of their heart's status without having to wear conspicuous or uncomfortable straps. That said, you'll still need to wear or at least attach some monitor of sorts to go with it.
You can hardly call this piece of clothing a "smart bra". After all, it does not send messages, tweet your condition, determine your location, or notify you of incoming calls (how would it do that anyway?). Even moreso, it actually doesn't have a complete heart rate monitor setup. While it does have the needed sensors for it, you will still need to attach a separate heart rate transmitter to the hookups in front of the bra for it to communicate with mobile devices. Users can use clip-on heart rate monitors by leading brands.
So what's the benefit of this "wearable bra" or "bra with sensors"? Comfort, convenience, and, well, the chance to flaunt a novel Victoria's Secret apparel. The brand has been known to come out with lingerie for athletes, and this just marries that with just a little piece of brain inside. So women get the advertised comforts of Body-Wick fabric, the support of concealed wires, padded straps, and the benefits of a heart rate monitor, just without the usual chest belt.
For all of that, you will have to pay $72.50 to $75.50, for a choice of pinkish Hello Lovely or black and gray Black Marl. Not unusual for a product with Victoria's Secret's name on it, but probably just a tad too expensive for one that just has one simple and rather incomplete function.
SOURCE: Victoria's Secret