Viber users can now delete messages from recipients' phones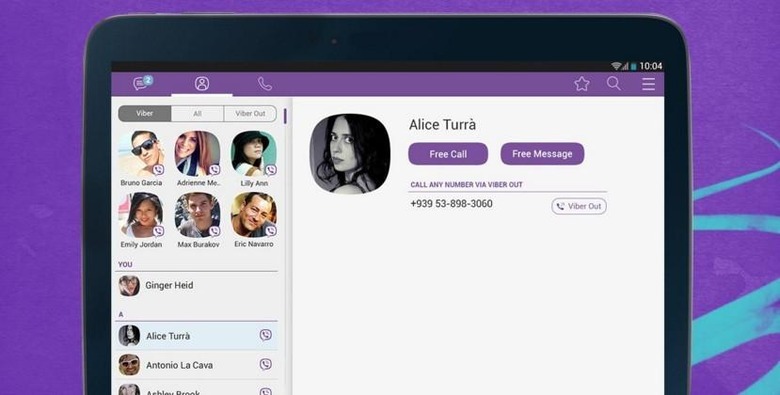 Messaging app Viber has been updated, and with that update comes a very welcomed feature — the ability to delete a message from any device, including the recipient's phone. That means the next time you peck out a message you immediately regret, you can scrub it from every device that received it and, hopefully, move on as if nothing ever happened. This update takes Viber to version 5.6.5.
Viber isn't as well known as competing service WhatsApp, but it enjoys a large and healthy user base, and is available for both Android and iOS. With the service, users are able to make phone calls and send texts, and chat with each other in a way akin to Messenger. Both the Android and iOS versions of the app have been updated with the new deletion feature.
In addition to deleting messages, both the iOS and Android apps have received the ability to attach files, allowing users to swap presentations, documents, and any other files directly with each other through Viber.
A couple features have been added specifically for iOS 9 users, as well: interactive notifications, which allows users to reply to messages sans having to open Viber, and the ability to find contacts and conversations through a Spotlight Search. In addition, iOS users in general can send videos and photos from iCloud.
The apps are available now from the respective app stores.
SOURCE: Twitter