VIA unveils new EPIA-P900 Pico-ITX mainboard packing Eden X2 processor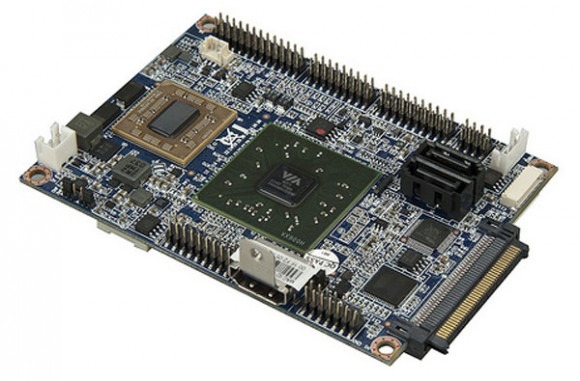 VIA is a company that many geeks are familiar with. The firm makes all sorts of chips that find their way into different products we use every day. The company also makes a range of its own power-sipping processors for different uses. Today the company has unveiled its latest mainboard in the Pico-ITX form factor.
This little EPIA-P900 board is very small and packs in a dual-core CIA Eden X2 processor. The board also has a VIA VX900H media system processor. Combined the two chips allow machines based on the EPIA-P900 mainboard to process smooth video in 1080p resolution. This new version of the mainboard has 4GB of DDR3 RAM, HD audio, HDMI output, VGA, and LVDS connectivity.
The board uses the ChromotionHD 2.0 engine and has advanced filtering and post-processing. Other features include pin headers for five USB 2.0 ports, a LPC connector, PS/2 support, and a lot more. The board will support two SATA devices. This is the industry's first Pico-ITX mainboard that has dual core processing.