VIA unveils new EPIA-M850 Nano embedded mainboard for multimedia duties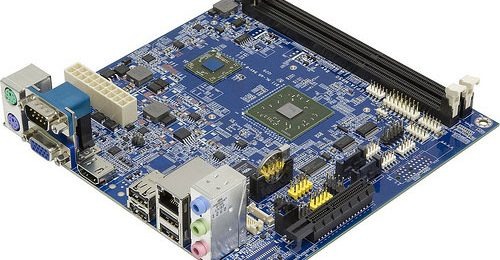 VIA has announced a new embedded mainboard system aimed at multimedia use in commercial markets called the EPIA-M850. The new mainboard has a 64-bit VIA Nano processor paired with the VIA VX900 media system processor for the most complete commercial multimedia platform around.
The new board is available in two versions with one using a fan and the Nano processor running at 1.6GHz. A version using no fan has the same Nano processor running at 1.2GHz. The board supports up to 8GB of RAM. The VX900 supports ChromotionHD 2.09 video engine with hardware acceleration for C1, H.264, MPEG-2 and WMV9 HD video formats.
Those formats are supported in up to 1080p resolution. The board has HDMI and VGA outputs with pin headers for dual channel 24-bit LVDS. Other features include a serial port connector, four USB 2.0 ports, onboard PCIe x4 slot, and three audio jacks.