VIA EPIA SN features 1.8GHz Processor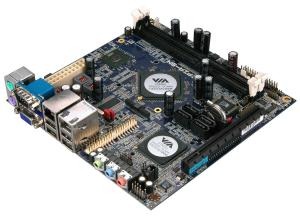 VIA has launched another mini-ITX motherboard with an integrated CPU. This one however is the fastest motherboard they have ever launched that fits in a mini-ITX footprint.
The full model name is the VIA EPIA SN18000G, and it uses the CN896 IGP chipset. That means it has integrated graphics that are DX9 compatible and can do MPEG-2 acceleration with hardware. However there is a PCIe x16 slot should you choose to upgrade to a better graphics card.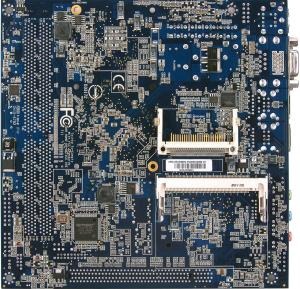 There are 2 DIMM slots supporting up to 4GB of DDR2 667, 4 SATA ports, an IDE port, a CF-card connector, and two Ethernet ports. This particular set up is targeted at homemade NAS solutions, digital signs, and POS equipment. It should be available in November for an unknown price.
VIA Launches EPIA SN With 1.8 GHz Processor [via dailytech]