VholdR wearable cam makes uploading your POV to YouTube a lot easier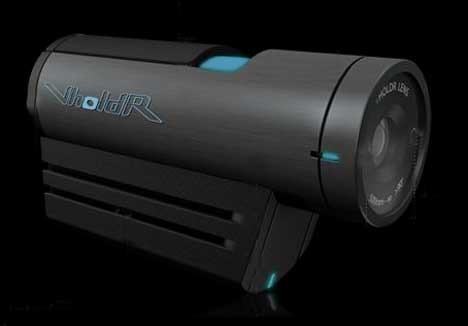 So easy in fact, within the software there is a one click upload to YouTube button. It records at a resolution of 640x480 at a rate of 30 frames per second, not bad for such a rugged cam.
The ruggedness comes from the anodized aluminum exterior and the lack of a lot of moving parts and controls. There is a button to roll and cut, its one button though, and that's all there is.
It weighs 4.8 ounces and is only 3.7-inches long. Everything is recorded on a microSD card, so you could review your videos right on your cell phone provided it has a microSD card slot and the proper codecs. You should be able to pick one up sometime around Christmas for about $350.
Wearable VholdR Palm-Sized Camcorder is Tiny, Convenient and Sturdy [via gizmodo]