Vertus wireless stereo music adapters hit Kickstarter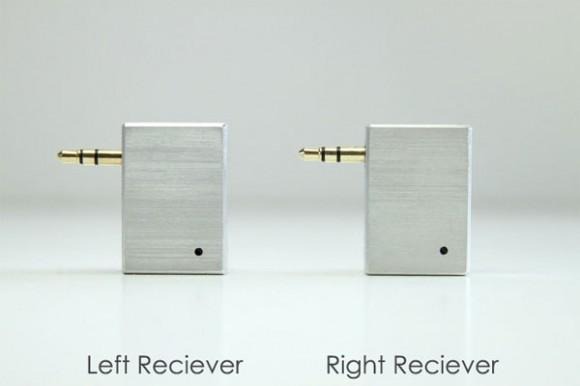 There are plenty of Bluetooth speakers on the market today that you can pick if you want to listen to your favorite music without any wires. However, if you already own some speakers that you particularly fond of and you like the idea of being able to turn them from standard speakers into wireless speakers, a new project turned up on Kickstarter allowing just that. The new project is called Vertus.
Vertus offers two Bluetooth receivers that support streaming music to both receivers at the same time from a single device. The Vertus receivers use CSR TrueWireless Stereo technology. The kit ships with a left receiver and a right receiver that plug into any speaker featuring a 3.5 mm headphone port.
The people behind the project say that once you plug in both receivers and pair them with the smartphone, you can enjoy stereo sound from two separate speakers at the same time. You can also use the two separate speakers to bring audio to different areas a large room or outdoor space. Another interesting feature of the Vertus Bluetooth receivers is that they don't need ports for power.
Both of the Bluetooth receivers plug into an included charging station for recharging. The charging station itself gets power from a micro USB port. The wireless range for the system is 30 feet and battery life is promised be 10 hours. The project is seeking $40,000 with 27 days to go and so far, it's raised over $8800. A pledge of $79 or more will get you your own set of Vertus Bluetooth receivers.
[via Kickstarter]