Vertu SP-1V Bluetooth Speaker Clears The FCC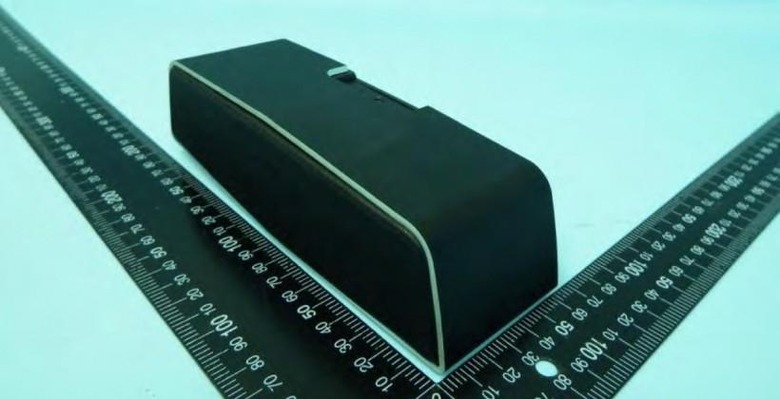 Vertu, maker of all manner of high-end mobile devices, have just had their Bluetooth speaker pass the FCC. The SP-1V, as it's currently known, is a sharply designed Bluetooth aptX capable travel speaker. While we're not familiar with pricing yet, getting the FCC's blessing is likely the final stage before production can begin.
The SP-1V has a built-in microphone for calls or commands, and can give 16 hours playback on a single charge. It can remember up to eight paired devices, and will charge over a standard microUSB cable. For the hard-wired lifestyle, there is a 3.5mm jack, also.
The SP-1V has four buttons on top to control volume, Bluetooth pairing, and call answering. A small LED light up front alerts you to the status of the device, and a hidden NFC pairing area also adorns the top of the speaker. All cords are hidden around back, so even plugged in the SP-1V will look sharp.
Vertu is touting this as a travel speaker, with the small size and output bolstering that claim. The dual speakers produce 5W per channel with a maximum of an 8W output. We've yet to hear about pricing or availability, but we'll keep you abreast when we hear more.
THANKS, Dave Zatz