Vertu Aster Yosegi smartphone has a wood embellished chassis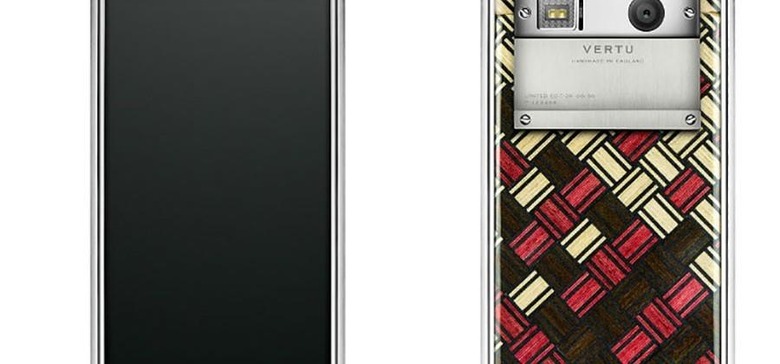 When it comes to smartphones that are often limited on functionality, but big on opulence and looks Vertu is one of the brands that jumps to mind. Vertu has unveiled it latest smartphone and it is called the Aster Yosegi. The big design feature of this smartphone isn't precious metals and gems, it's wood.
The outside of the smartphone takes advantage of a Japanese art from called Yosegi-zaiku. If you are wondering, that is a woodcraft artform that uses strips of basswood dyed in different colors and laminated to form an oblong rod. Those rods are then combined to make a wooden block.
Those blocks are then used to create veneer patterns on furniture and other objects. In this case, the veneer is used on a smartphone. After the veneer is applied to the smartphone, up to six layers of lacquer are hand applied to the devices. Vertu plans to make 50 units with the pattern seen here.
The pattern was designed by a Japanese artist called Hiroko Imada. On the hardware side of things, the smartphone has a 13MP Hasselblad camera with a sapphire crystal lens and anti-reflection coating. The screen is 4.7-inches and covered by a 5.1-inch sapphire crystal coating. The device runs Android 5.1 and has access to all the fancy Vertu services for owners.
SOURCE: Luxury Launches