Verizon's Black Friday deals offer free phones and switcher bonuses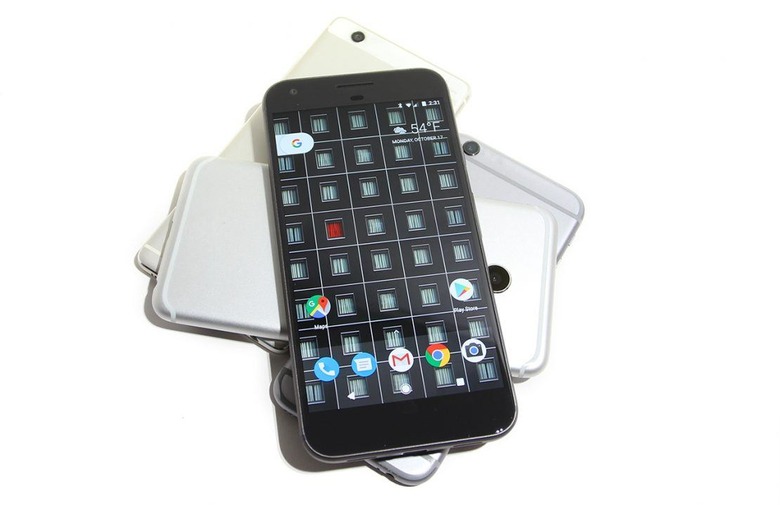 Verizon has revealed its Black Friday deals, and they include some fairly big incentives for folks coming in for other carriers. They also include a list of phones that could potentially be free, assuming you have an eligible phone to trade in. On top of that, the Pixel is also seeing a decent discount so long as you purchase one on Black Friday.
Starting off with those free phones, Verizon says you can potentially get an iPhone 7, iPhone 7 Plus, Pixel, Pixel XL, Moto Z Droid, Moto Z Droid Force, Galaxy S7 Edge, or Galaxy S7 for free as long as you trade-in one of 13 eligible phones. The phone you trade it has to be in good, working condition with no significant cosmetic damage. Here's a list of phones that are eligible for trade-in:
· Apple iPhone 6S

· Apple iPhone 6S Plus

· Apple iPhone 7

· Apple iPhone 7 Plus

· Samsung Galaxy S6

· Samsung Galaxy S6 edge

· Samsung Galaxy S6 edge +

· Samsung Galaxy S7

· Samsung Galaxy S7 edge

· Samsung Galaxy Note 5

· LG V20

· LG G5

· Moto Droid Turbo 2
The phone you get will have to be on Verizon's monthly device payment program, as the company doesn't offer two-year contracts anymore. Assuming your trade-in meets the eligibility requirements, the monthly cost of the device you choose will be credited each month. For instance, if you pick the Galaxy S7 Edge, which is $33 per month on Verizon's device payment, you'll get a $33 credit each month to make the phone free. Verizon's fine print points out that this credit will appear within 2-3 billing cycles, and that the phone you're trading in must be entirely paid off.
If you're switching to Verizon, you'll receive a $200 prepaid Visa gift card for each line you port in, up to a limit of four. As long as you activate new phones on Verizon's device payment program, you can potentially get up to $800 in port in bonuses. Keep in mind that it could (and likely will) take up to six weeks after your purchase to receive your gift cards.
For existing customers who don't have a phone to trade in, Verizon is offering the standard Pixel for $10 a month. You'll actually receive a $432 bill credit when you buy a Pixel, which will be applied to your bill over 24 months. That isn't a bad deal if you're in the market for a new phone and want to give Google's first a try.
The Pixel deal is available online tomorrow and in-store on Friday, while the trade in and port in promos will be available through Sunday. Aside from deals on phones, Verizon is also offering 32GB iPad Mini 2s on two-year contracts for $99, and $250 off any iPad with the purchase of an iPhone. Verizon's own Ellipsis tablets are also on sale, with the Ellipsis 10 going for $49 with a new two-year contract.
Verizon will also have various discounts available on accessories, with some only available through Friday and others available through Sunday. It sounds like Verizon will have a decent selection of offers for Black Friday, but those who are new to the carrier or have a phone to trade in are going to benefit the most. To read more on Verizon's Black Friday deals, check out the source link below.
SOURCE: Verizon