Verizon Wireless unveils Charge Anywhere for mobile phones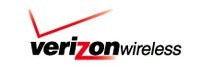 In some countries, the ability to pay for things using a mobile phone has been around for a long time. Here in the US paying for real world goods with your mobile is still not something that we can do. Verizon Wireless has announced a new service called Charge Anywhere that will change that.
Verizon and Charge Anywhere LLC have teamed up to offer mobile phone users on the Verizon network the ability to pay for goods in the real world and presumably online and have them billed directly to their cellular bill. The software works with Verizon Android, BlackBerry, and Windows Mobile devices.
Charge Anyhwere can be used at any point of sale and the seller has to use the Charge Anywhere gateway to accept payments with mobile phones or credit cards. The Verizon user can download the needed software over their air to compatible devices. The application is secured with PA-DSS validation that doesn't store PIN, CVV2, or magnetic stripe information.