Verizon will now sell you unlimited data in 30-minute blocks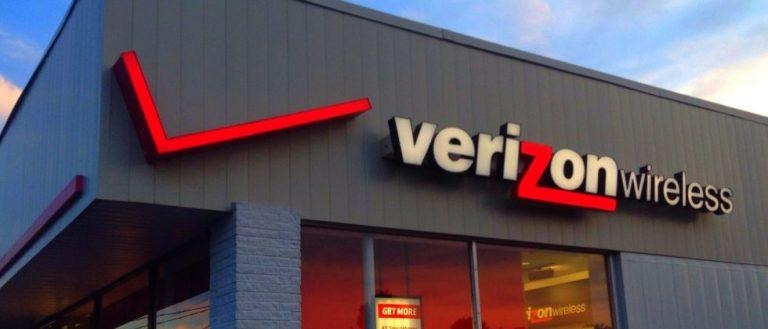 Most US mobile carriers either moved away from, or stopped offering unlimited data plans long ago, instead pushing their customers towards tiered monthly plans. Verizon is one such that has completely eliminated the option, even going as far taking it away from certain users on grandfathered plans. But now they've taken a small step in the opposite direction, rolling out a new pay-as-you-go unlimited data option.
Called PopData, it allows users to purchase 30 minutes of unlimited 4G LTE data for $2, or 60 minutes for $3. These blocks can be used as a way to avoid per-gigabyte overage fees when a monthly limit has been reached, and won't count against a monthly data allotment if used before the limit is reached.
While it might be simpler for some Verizon users to just have the option to subscribe to unlimited data for a monthly fee, there are definitely situations where PopData can prove useful. This could include when users need to make a one-time download of a large amount of data, such a music playlists or stream a movie, or the previously mentioned example of avoiding expensive overage fees.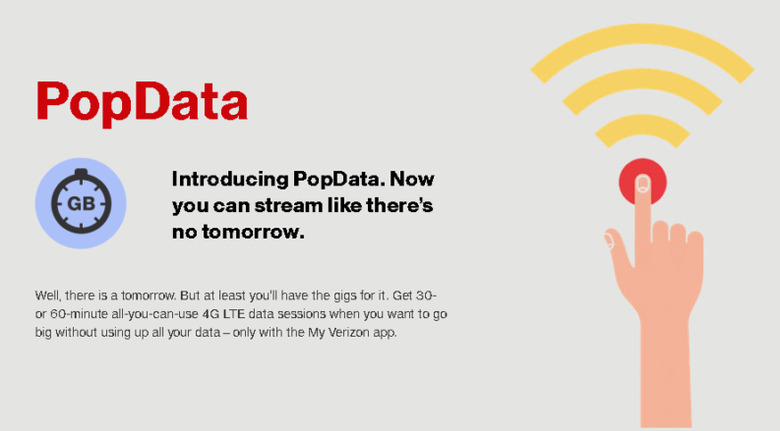 There are a few catches, of course. PopData can be used on both Android devices and iPhones/iPads, but it won't be available during periods of network congestion, and it can't be used with tethering or mobile hotspots. The 30 and 60 minute blocks are available now within the My Verizon app, and once purchased a timer will be displayed to make it clear how long before the unlimited data session ends.
SOURCE Verizon