Verizon Wear24 4G LTE smartwatch launches on May 11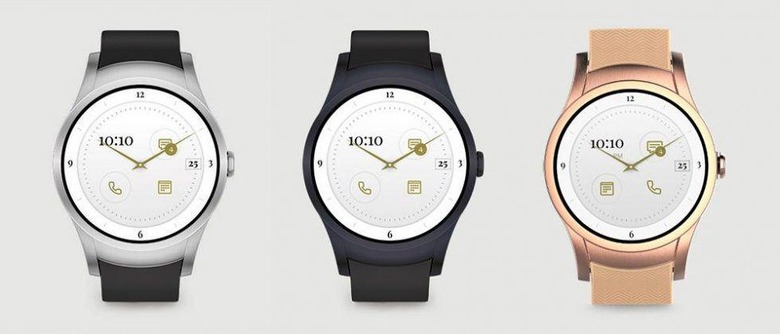 The Wear24, a Verizon-exclusive smartwatch running Android Wear 2.0, will be available from the carrier starting on May 11. The Wear24 features 4G LTE support, enabling users to use the wearable in a connected fashion without using their smartphone as a tether. This includes streaming music directly with the smartwatch, says Verizon, as well as searching Google using voice commands, downloading apps, and more.
The Wear24 will be offered in three color arrangements, as shown above: Stainless Steel, Rose Gold, and Gunmetal Black. All four have a clean, somewhat minimalist design; users are able to change the watch faces, of course, including having them automatically change based on where you're located. If you go to the gym, for example, the watch will know this and will change to a watch face tailored to fitness.
Wear24 features a 1.39-inch AMOLED display with a 290ppi resolution. Wireless charging is supported for the internal 450mAh battery. The wearable likewise has an IP67-inch rating for water resistance — that is, you can take it down to 3.3ft for as long as half an hour at a time.
Of course, you'll need a Verizon plan if you're going to use the watch with 4G data, as is intended. You can add it onto your current plan if you're already a Verizon customer or sign up if you're a new customer. The device is priced at $349.99 USD, but that fee is knocked down to $299.99 if purchased with a two-year contract. The wearable requires a $5/month access fee, as well.
SOURCE: Verizon Wireless