Verizon resurrects "unlimited" data plan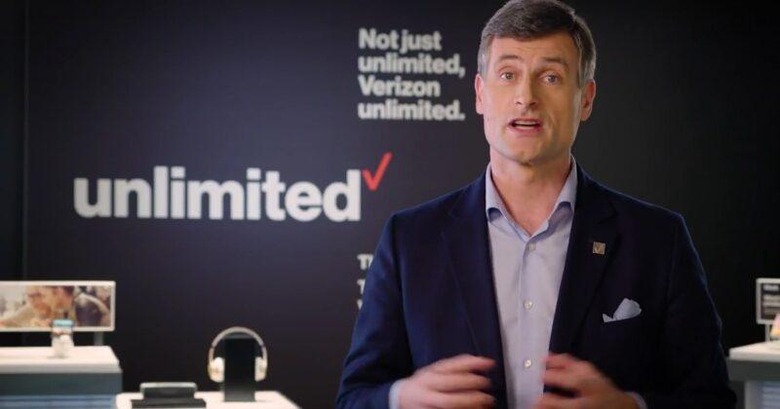 The word "unlimited" no longer meant what it used to mean. At least not if you use it in the context of Internet data plans. Due to both technical and business considerations, carriers have often put caps on previously labeled "unlimited" plans, technically making them limited. Verizon, however, is unexpectedly changing courses a bit. After actually putting limits on its older unlimited plans, it is introducing a new Unlimited 4G LTE data plan in addition to its bucket-based plans. But, naturally, there are always some caveats.
The raw deal is that for $80 a month, you instantly get unlimited access to the network's 4G service. If you want two lines it's $140, while it's $160 for three lines. Four lines will be $180, or $45 each. Subsequent lines – up to ten in total – are $20 each per month. Mobile hotspot is included for free but only up to 10GB of 4G speeds. After that, your hotspot will get throttled to 3 GB. That even includes HD video streaming, though probably no higher. Sounds good? Here's the fine print that we know so far.
First and foremost, you need to have paperless billing and AutoPay enabled for the account that's getting unlimited access. Also, Verizon is putting a 22 GB marker on that unlimited usage. Once you hit that amount at any time during your billing period, it reserves the right to prioritize other customers in case of network congestion. In other words, it could throttle down your speeds. It says it doesn't expect it to happen often, but, just in case, you have been warned.
Verizon isn't scrapping its 5GB, S, M, and L bucket plans, unlike how T-Mobile did away with its tiered offers. It believes that not everyone will want to pay all that for data they may not end up using anyway. Of course, given recent events surrounding data caps, we expect to see more fine print when the new unlimited data plan launches 13th February, for both new and existing Verizon customers.
SOURCE: Verizon
[Updated to clarify multiple-line pricing]