Verizon preps Yahoo bid as Google considers buying core business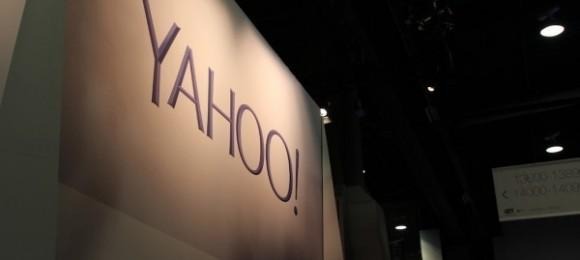 Yahoo's been criticized for dragging it feet, and things are finally getting underway — there's a planned bid for the company's web business, according to sources, and other companies are considering challenging it. Sources say Verizon is preparing to place a first-round bid for Yahoo's web business, something that would fall in line with the company's previous comments about acquiring Yahoo. As well, sources say Google is considering making a bid of its own.
The information comes from Bloomberg, which reports that it received information from sources "familiar with the matter." These sources claim Verizon Communications is planning to make a first-round bid for Yahoo's web business some time next week, though it has not officially commented on the matter. Reportedly, Verizon is okay with acquiring Yahoo Japan Corp as well if it'll help entice Yahoo toward its bid.
Verizon could be up against some big competition, though, at least if the sources are correct. One person (who isn't part of the aforementioned sources) has claimed Google may place its own bid for Yahoo's core business, though it appears a decision hasn't yet been made.
Some competition has stepped aside, though, as sources say Comcast and AT&T have both decided they won't be placing bids of their own, and that Microsoft isn't going to try to acquire Yahoo despite rumors and its own past attempt to nab the company.
Finally, sources claim that Time Inc. is considering placing a bid for the company, and that some private equity funds, including Bain and TPG, will be placing their own bids.
Verizon is the biggest player at the moment, at least according to sources, and it is reportedly preparing for the April 11 deadline. Sources claims Verizon is working with three or more financial advisers in anticipation of the bid, which if true signals a serious effort on the company's part. If it does end up acquiring Yahoo Japan with the company, that part of the business may be sold off or given to stakeholders.
The big question now is how much the bid will be for — one source says Verizon has determined Yahoo's value as being less than $8 billion, and that it has previously talked with Microsoft about helping finance the bid. That latter part is in line with a recent report claiming Microsoft has considered backing a bid for Yahoo in order to remain in good standing with the company.
The sticking point may come down to acquisition price, though — sources have previously said that Yahoo's core business is valued between $6 and $8 billion, but that Yahoo is seeking a $10 billion bid.
SOURCE: Bloomberg